The adventurers have gone far into the volcanic lands of the Old Kingdom. A long time ago a prosperous civilization built a magnificent empire that lasted for centuries. But time is not kind, and eventually nature itself claimed its territory back.
PATREON TIER 1 CONTENT
PATREON TIER 2 CONTENT
FREE VERSION
But there are still many ancient secrets and treasures to be found. And those adventurers who dare venture into these lands of fire and ash will surely be rewarded.
Will our group of heroes claim some of the lost artifacts and become more powerful than ever before?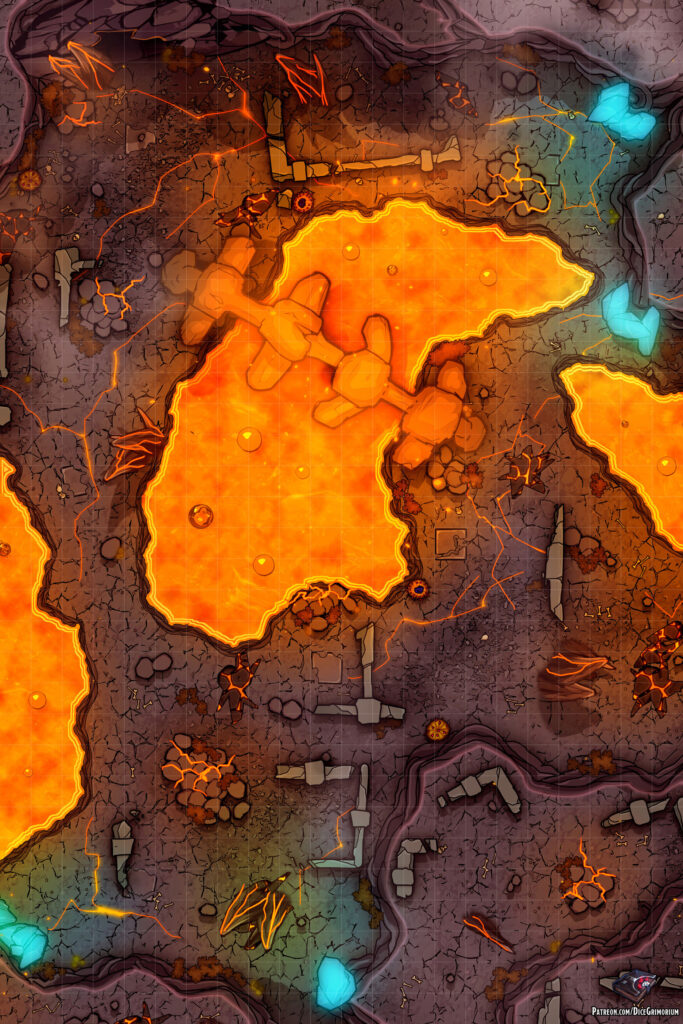 In addition to this free version if you pledge to my Patreon you can get more awesome content such as:
Patreon Tier 1 Content
Access to all previously released maps
High resolution maps
Roll20 sized maps
Grid versions
Gridless versions
Several prop variants
Night variants
Patreon Tier 2 Content
Everything in Tier 1
Sunset variants
Alternate color palettes
Line variant
Map tokens
PSD
Good Gaming!