Protected by a powerful barrier spell, the hermit wizard now lives happily in the enchanted forest. Surrounded by the magical flora and fauna, the retired spell-caster now tends to their plants and reads all kinds of interesting books on all kinds of subjects.
PATREON TIER 1 CONTENT
PATREON TIER 2 CONTENT
FREE VERSION
But soon the adventurers will arrive, seeking the help of the all-knowing mage. But there's no interest on the wizard's part. The barrier is there in part to deter those pesky adventurers who would like nothing more than to ruin a peaceful day.
Will the adventurers be able to convince the sage to help them out? Or will they invoke a wrath of ancient magic upon them?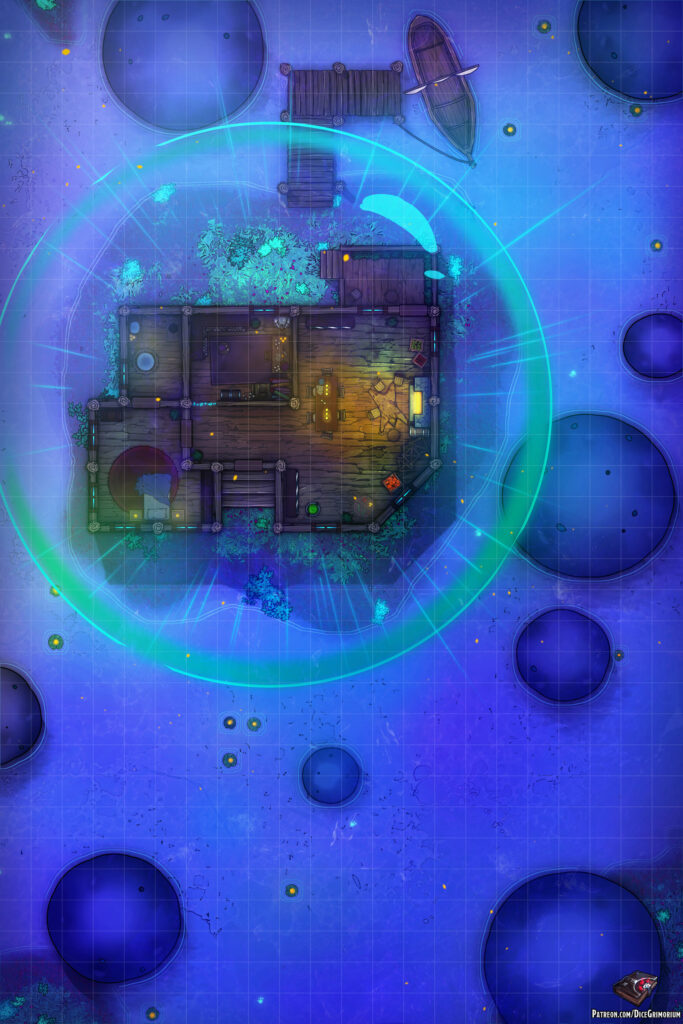 In addition to this free version if you pledge to my Patreon you can get more awesome content such as:
Patreon Tier 1 Content
Access to all previously released maps
High resolution maps
Roll20 sized maps
Grid versions
Gridless versions
Several prop variants
Night variants
Patreon Tier 2 Content
Everything in Tier 1
Sunset variants
Alternate color palettes
Line variant
Map tokens
PSD
Good Gaming!