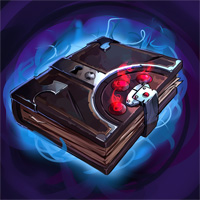 My name is George and I've been DMing for my group of friends for quite a few years now. Dice Grimorium is a project where I produce battle maps and tokens for fantasy role-playing games like Dungeons & Dragons and Pathfinder.
I try to make my maps the best-looking I can but above all to create them with a fun, playable design. Hence, making it very easy to use them in most campaigns. I draw about one map per week so make sure to follow me on social media to be notified of the latest maps and content.
Please have a look around, I'm sure you will find something useful. And check out my Patreon if you're interested in more cool content.
Happy Adventuring!