Once they finally recovered the long-lost map detailing the location of the ancient Warrior-King's tomb, the group of adventurers went on a long and arduous journey through the unforgiving deserts of the Known World.
DOWNLOAD HERE
PATREON TIER 1 CONTENT
PATREON TIER 2 CONTENT
FREE VERSION
On their travels they battled creatures from the Sands, made new friends and new foes. But now they have arrived. The sphinx that marks the tomb now lays before them, and the sight of it's pure golden shimmer is enough to make any rogue have the wildest dreams.
But entering the tomb won't be easy, for the guardians of the late Warrior-King are always watching from beneath: hiding, waiting in the hot sand.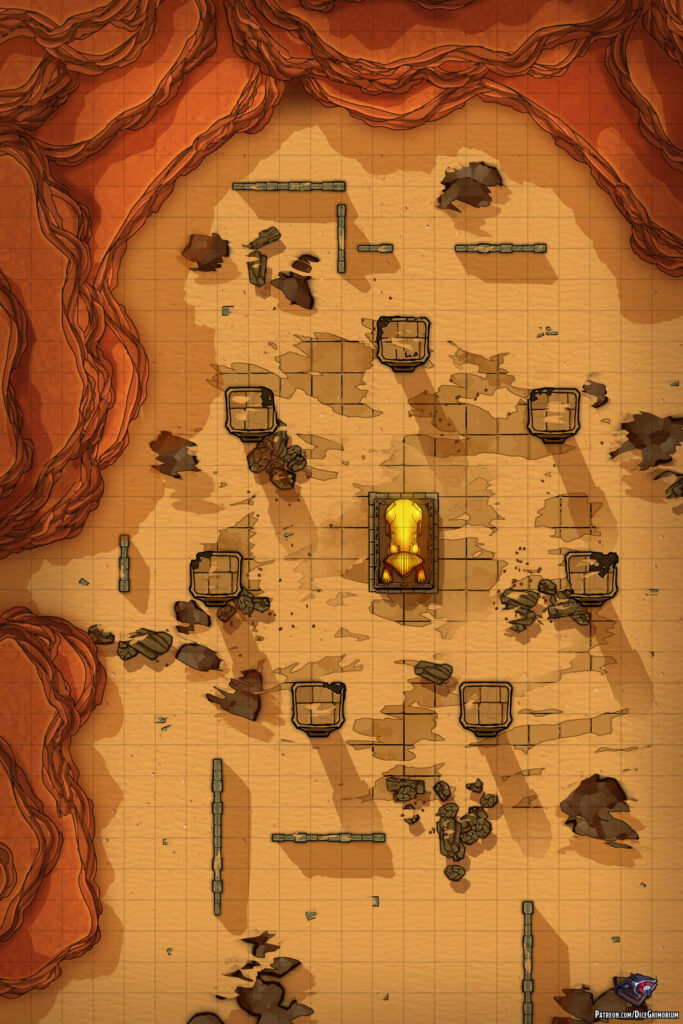 In addition to this free version if you pledge to my Patreon you can get more awesome content such as:
Patreon Tier 1 Content
Access to all previously released maps
High resolution maps
Roll20 sized maps
Grid versions
Gridless versions
Several prop variants
Night variants
Patreon Tier 2 Content
Everything in Tier 1
Sunset variants
Alternate color palettes
Line variant
Map tokens
PSD