The group has gained passage to the secret section of the Great Library. Entering through a well-guarded teleporter, the might heroes are now able to peruse tomes of forbidden lore and spells.

DOWNLOAD HERE
PATREON TIER 1 CONTENT
PATREON TIER 2 CONTENT
FREE VERSION


But their quiet study time will have to be cut short unfortunately. Beings from another dimension have discovered the right coordinates and are now planning to raid the secret knowledge contained in these ancient books.
Will the heroes put an end to the invasion, or will they use it as an opportunity to claim some eldritch tomes for their own?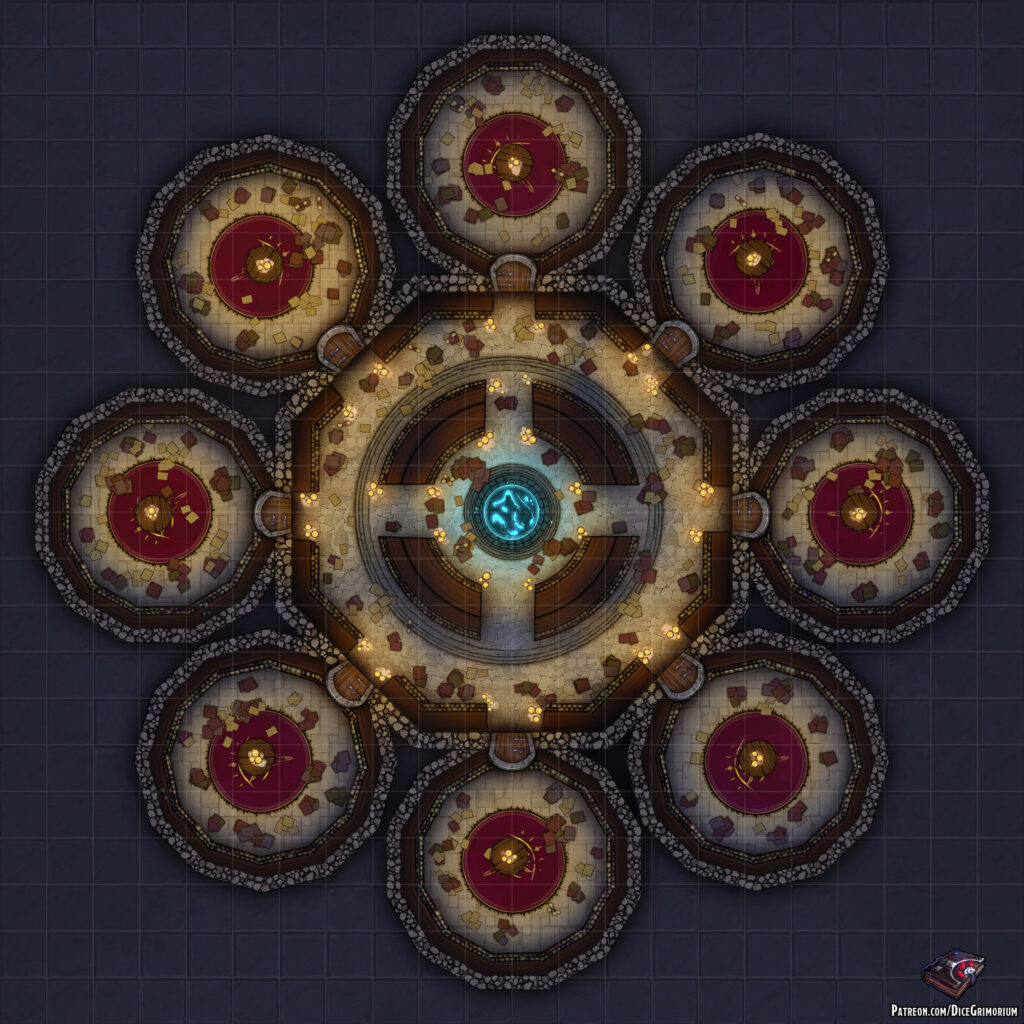 In addition to this free version if you pledge to my Patreon you can get more awesome content such as:
Patreon Tier 1 Content
Access to all previously released maps
High resolution maps
Roll20 sized maps
Grid versions
Gridless versions
Several prop variants
Night variants
Patreon Tier 2 Content
Everything in Tier 1
Sunset variants
Alternate color palettes
Line variant
Map tokens
PSD
Good Gaming!