The adventurers have been tasked with retrieving a very valuable gemstone from inside the palace. Months of planning have passed and they're now ready to start their infiltration.
PATREON TIER 1 CONTENT
PATREON TIER 2 CONTENT
FREE VERSION
The first step is to get past the gardens and get inside the palace proper. But security outside is tight and the group will have to employ all of their skill to enter undetected.
Will they be able to successfully get inside or will the watchtower guards easily spot them and their schemes?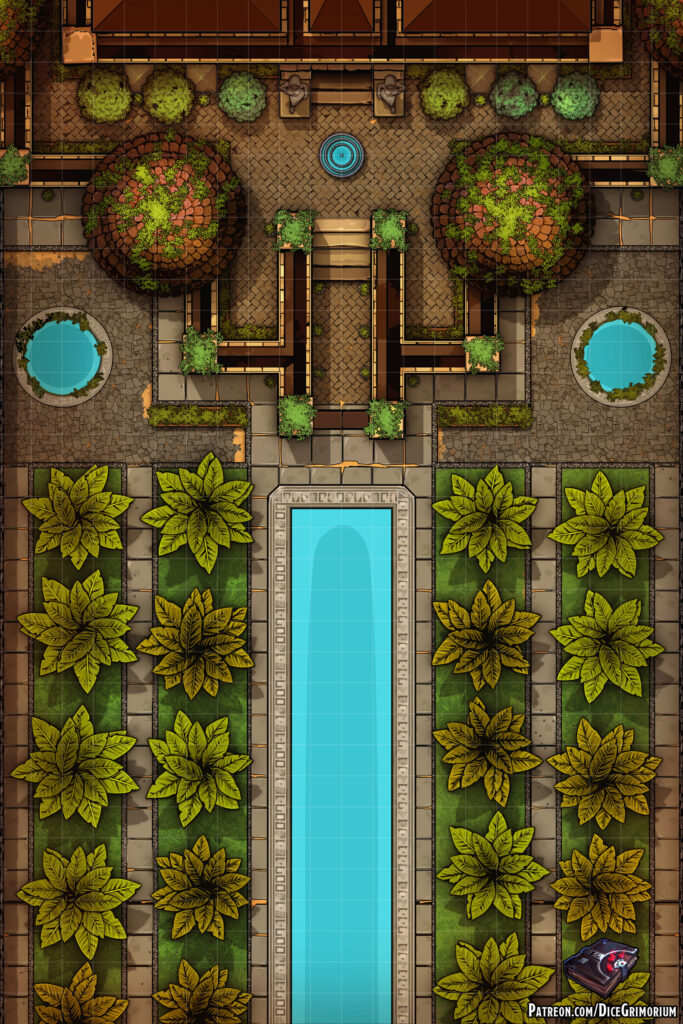 In addition to this free version if you pledge to my Patreon you can get more awesome content such as:
Patreon Tier 1 Content
Access to all previously released maps
High resolution maps
Roll20 sized maps
Grid versions
Gridless versions
Several prop variants
Night variants
Patreon Tier 2 Content
Everything in Tier 1
Sunset variants
Alternate color palettes
Line variant
Map tokens
PSD
Good Gaming!