As All Hallows' Eve approaches, a new creepy battle map releases. This week I have for you and your party a very fun and spooky battlefield.
DOWNLOAD HERE
PATREON TIER 1 CONTENT
PATREON TIER 2 CONTENT
FREE VERSION
It would seem that near the city, in the forest that surrounds it, wild carved (and uncarved) pumpkins have appeared.
Is this some jokester decorating the roads and frightening travelers because it's almost time for their favorite holiday? Or is something more sinister lurking behind the seemingly innocuous orange gourds?
Get your players in the mood for some scary adventures with this map today!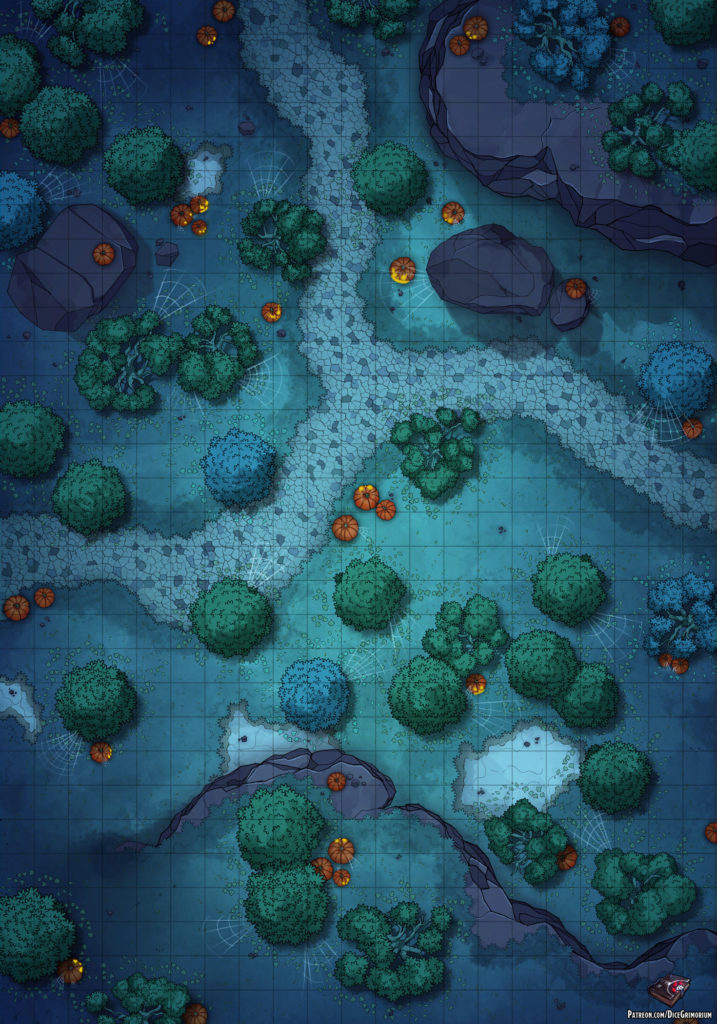 In addition to this free version if you pledge to my Patreon you can get more awesome content such as:
Patreon Tier 1 Content
Access to all previously released maps
High resolution maps
Roll20 sized maps
Grid versions
Gridless versions
Several prop variants
Patreon Tier 2 Content
Everything in Tier 1
Alternate color palettes
Line variant
Map tokens
PSD
Good gaming!