Far into No Man's Land there's a peculiar place. Boiling tar bubbles without end, and the remains of giant beasts, long forgotten by the implacable passage of time, give us a glimpse into the distant past.

DOWNLOAD HERE
PATREON TIER 1 CONTENT
PATREON TIER 2 CONTENT
FREE VERSION
Another overgrown relic is in the middle of it all, the hollow trunk of an ancient tree. Those who venture inside it are said to never come back. But often times these rumors are greatly exaggerated.
Are the heroes brave enough to venture here, in this desolate landscape?
Will they enter the fabled tree?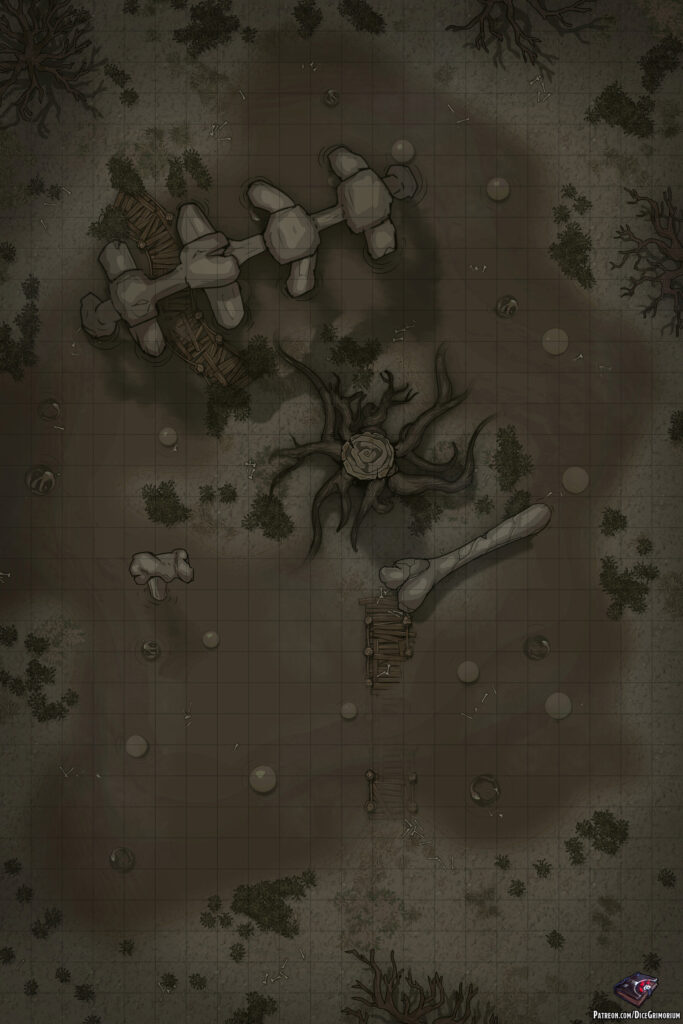 In addition to this free version if you pledge to my Patreon you can get more awesome content such as:
Patreon Tier 1 Content
Access to all previously released maps
High resolution maps
Roll20 sized maps
Grid versions
Gridless versions
Several prop variants
Night variants
Patreon Tier 2 Content
Everything in Tier 1
Sunset variants
Alternate color palettes
Line variant
Map tokens
PSD
Good Gaming!