An always needed terrain, this further continuation of cave systems is sure to be handy once you start sending your players start exploring the depths of the Earth.
DOWNLOAD HERE
PATREON CONTENT
FREE VERSION
Oh, but it seems someone has managed to be here before the party even imagined to set foot, as evidenced by the multiple barrels and crates lying around. Is this, by any chance, the start of a bigger hideout that lies deeper?
I've been drawing a free map for all my patrons every month for a while now, and this is the one I did last July.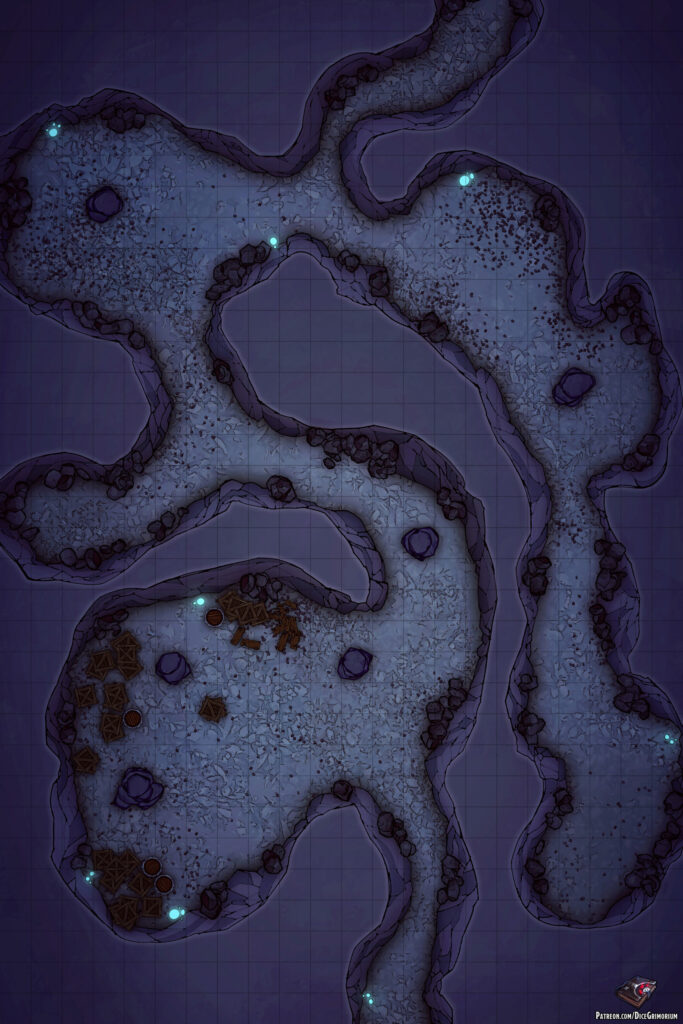 In addition to this free version if you pledge to my Patreon you can get more awesome content such as:
Access to all previously released maps
High resolution maps
Roll20 sized maps
Grid versions
Gridless versions
Several prop variants
Alternate color palettes
Good gaming!