A huge chamber now lies before the mighty adventurers. The coveted elemental sword now within their grasp.


DOWNLOAD HERE
PATREON TIER 1 CONTENT
PATREON TIER 2 CONTENT
FREE VERSION
But getting to it won't be easy, for plenty of obstacles await anyone brave enough to take hold of the fiery blade. Great balls of fire in the halls, deadly lava in the canals below and super heated magic chains will all try to bring the players down.
And if that wasn't enough, the fire elementals, guardians of the sword, will surely defeat anyone who isn't worth of taking hold of the ancient sword.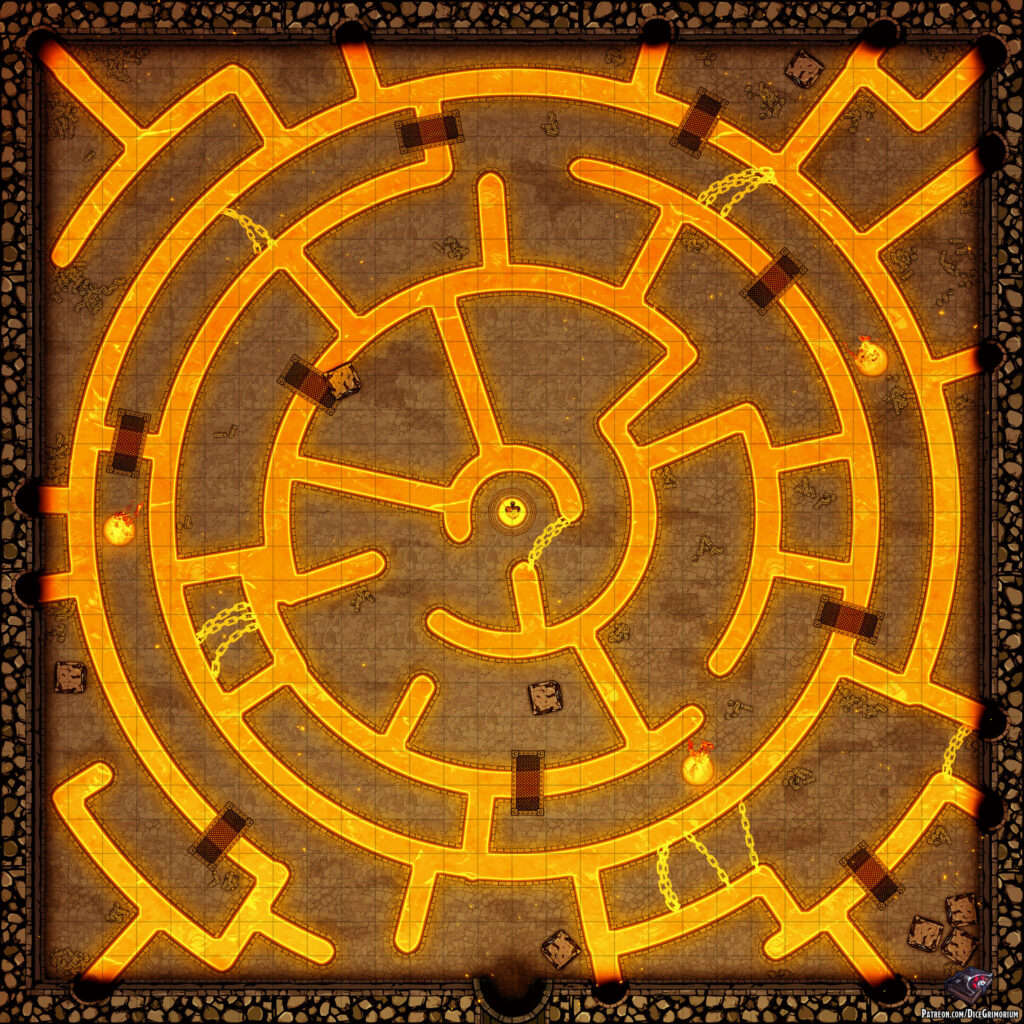 In addition to this free version if you pledge to my Patreon you can get more awesome content such as:
Patreon Tier 1 Content
Access to all previously released maps
High resolution maps
Roll20 sized maps
Grid versions
Gridless versions
Several prop variants
Night variants
Patreon Tier 2 Content
Everything in Tier 1
Sunset variants
Alternate color palettes
Line variant
Map tokens
PSD
Good Gaming!