The lifeboat was small and feeble, and the storm was big and strong. The poor adventurers never had a chance to steer clear of the wrathful domain of the Water God. Still, luck was with them that fateful day, and shipwrecked they ended up.
DOWNLOAD HERE
PATREON TIER 1 CONTENT
PATREON TIER 2 CONTENT
FREE VERSION
The land was unknown to them, a seemingly peaceful beach, warm and nice. The group gathered whatever belongings the sea didn't swallow, and they prepared to continue their never-ending quest to upset as many people and gods as possible.
Will these new lands be kind to the adventurers this time?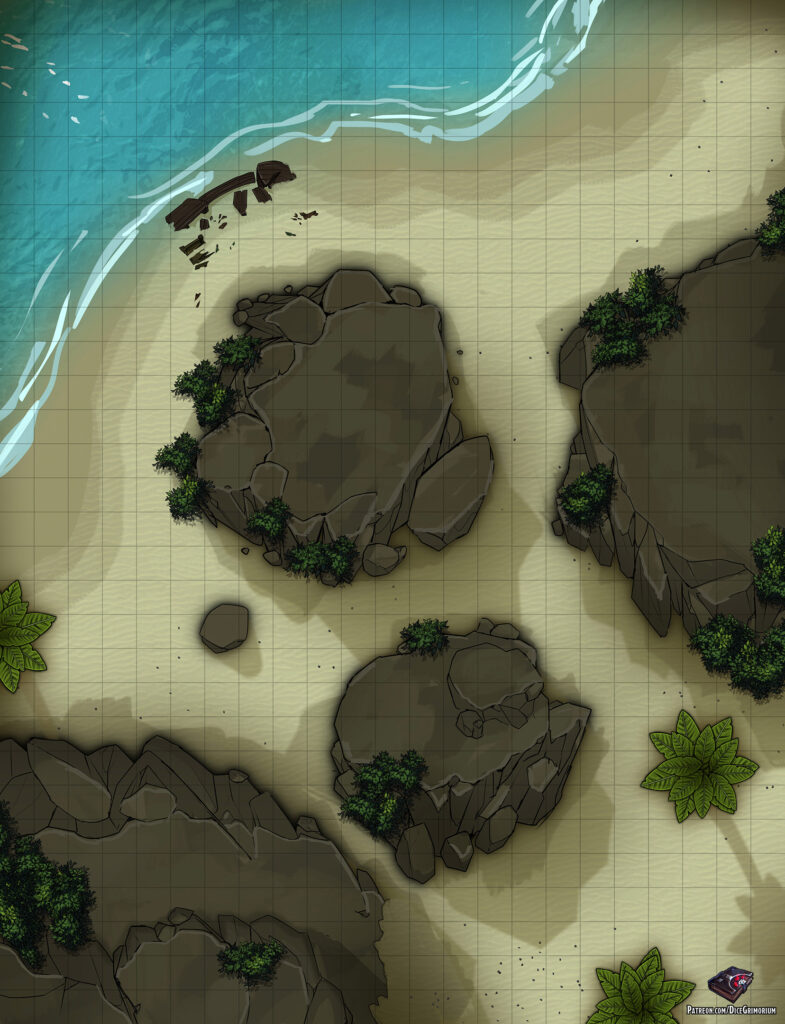 In addition to this free version if you pledge to my Patreon you can get more awesome content such as:
Patreon Tier 1 Content
Access to all previously released maps
High resolution maps
Roll20 sized maps
Grid versions
Gridless versions
Several prop variants
Night variants
Patreon Tier 2 Content
Everything in Tier 1
Sunset variants
Alternate color palettes
Line variant
Map tokens
PSD
Good Gaming!