A dangerous journey lays ahead for our intrepid adventurers, and through many landscapes they shall pass before they reach their goal.
DOWNLOAD HERE
PATREON TIER 1 CONTENT
PATREON TIER 2 CONTENT
FREE VERSION
This mountainous forest will prove a challenge for them, for strategic positions could already be taken by their foes. Even the ruins below could hold a nasty trap to damage the most curious among them.
Can these would-be heroes begin their journey without a hitch? Or will they learn that the world is a very dangerous place?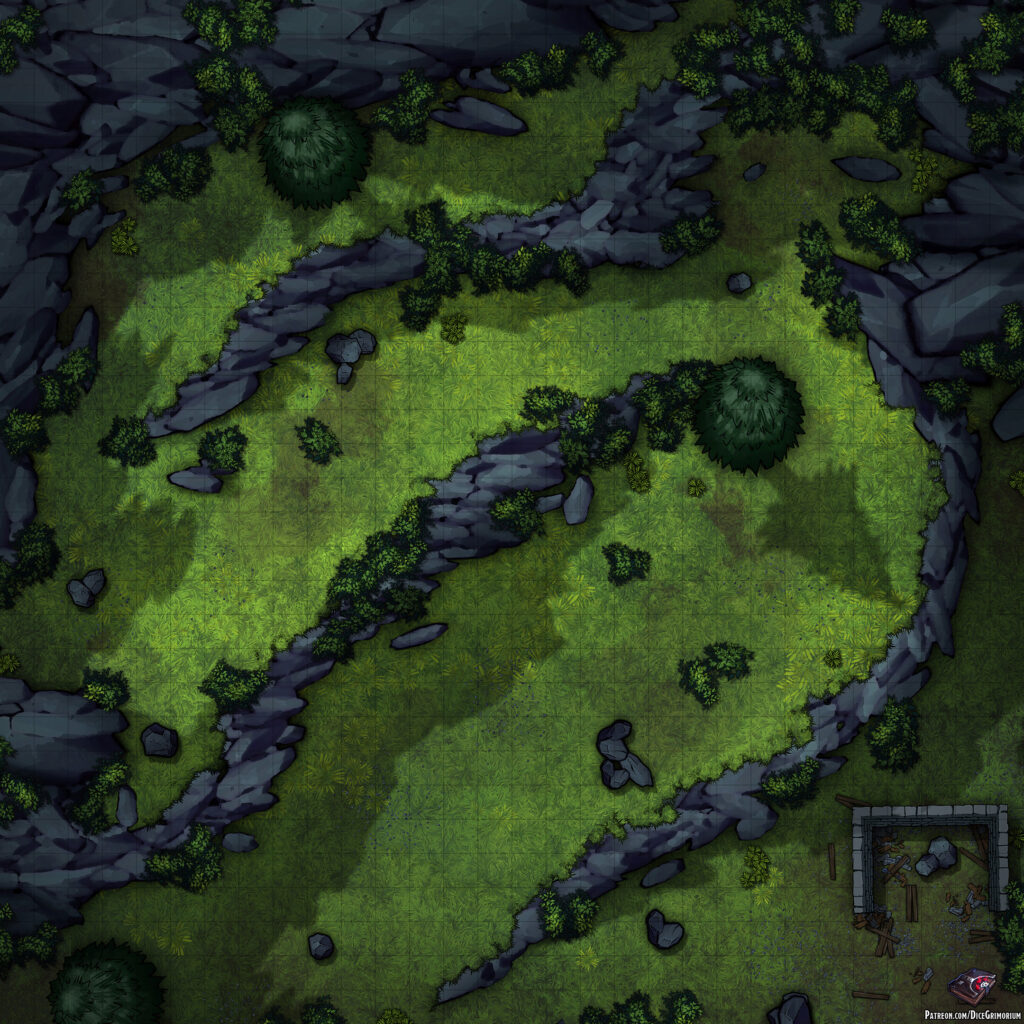 In addition to this free version if you pledge to my Patreon you can get more awesome content such as:
Patreon Tier 1 Content
Access to all previously released maps
High resolution maps
Roll20 sized maps
Grid versions
Gridless versions
Several prop variants
Night variants
Patreon Tier 2 Content
Everything in Tier 1
Sunset variants
Alternate color palettes
Line variant
Map tokens
PSD
Good Gaming!