A rare tome of knowledge is said to be found in an old library far to the West. Many spellcasters have tried to get their hands on it, but none were able to locate the elusive walls that guard its leather-bound pages.
DOWNLOAD HERE
PATREON TIER 1 CONTENT
PATREON TIER 2 CONTENT
FREE VERSION
Now our heroes, with the help of a reclusive sage, have found the library and are ready to finally uncover the secrets of that legendary book.
But will they find it? Are they truly in the fabled library? Or is it all a ruse by the "friendly" sage to trap them in an illusion of which there's seemingly no way to escape?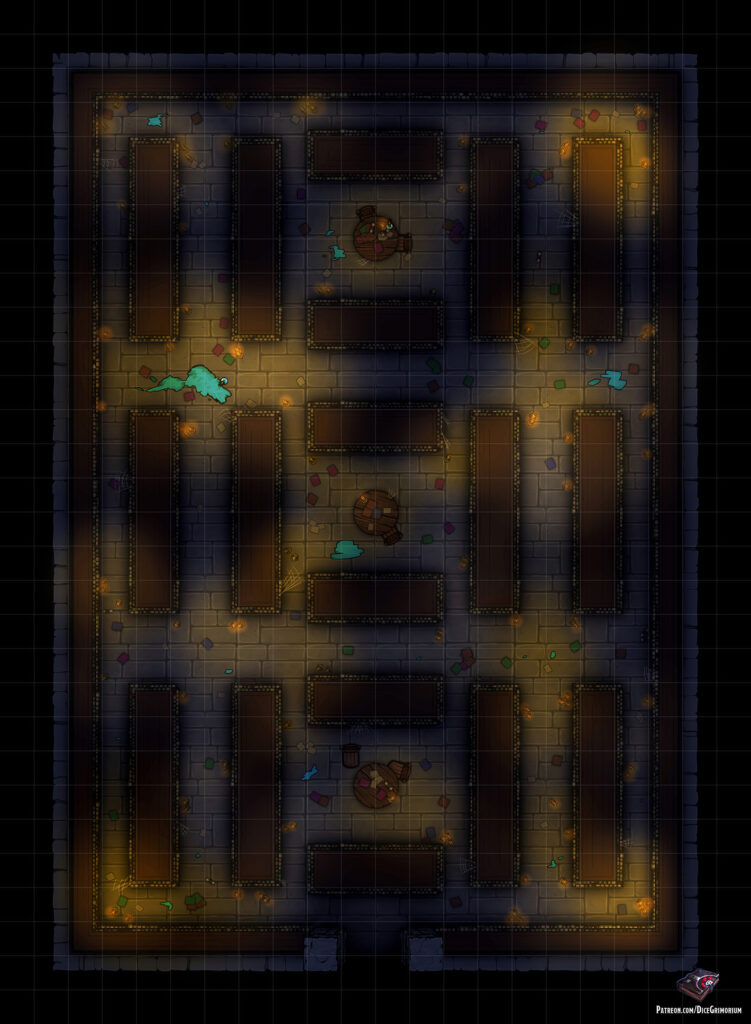 In addition to this free version if you pledge to my Patreon you can get more awesome content such as:
Patreon Tier 1 Content
Access to all previously released maps
High resolution maps
Roll20 sized maps
Grid versions
Gridless versions
Several prop variants
Night variants
Patreon Tier 2 Content
Everything in Tier 1
Sunset variants
Alternate color palettes
Line variant
Map tokens
PSD
Good Gaming!