Far into their mountain trek, the adventurers have spotted an icy cave close to their position. Staying true to their nature, they decide to go investigate.
PATREON TIER 1 CONTENT
PATREON TIER 2 CONTENT
FREE VERSION
Still, the journey there proves dangerous and they are ambushed outside by the arctic bandits that unbeknownst to our heroes have made this place their home.
The bandits catch our group off-guard, and using their superior knowledge of the terrain they will try to win this battle.
Can the adventurers once more get rid of their evil assailants and go claim the cave and the treasures within it for themselves?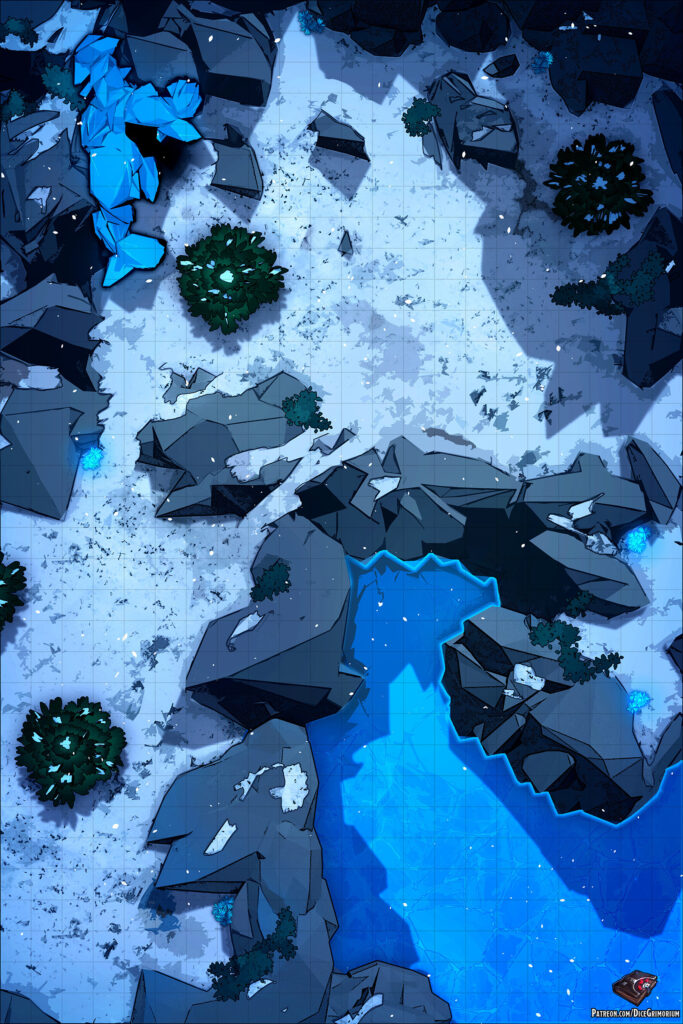 In addition to this free version if you pledge to my Patreon you can get more awesome content such as:
Patreon Tier 1 Content
Access to all previously released maps
High resolution maps
Roll20 sized maps
Grid versions
Gridless versions
Several prop variants
Night variants
Patreon Tier 2 Content
Everything in Tier 1
Sunset variants
Alternate color palettes
Line variant
Map tokens
PSD
Good Gaming!