After successfully evading the guards outside the mine, the party of adventurers has finally reached the inside.
A large underground complex now lays before them and they quickly go to investigate the foreman's office, hoping to end the mining operation once and for all.
DOWNLOAD HERE
PATREON TIER 1 CONTENT
PATREON TIER 2 CONTENT
FREE VERSION
To the surprise of many of the heroes, the evil foreman is nowhere to be found. The office is abandoned, seemingly left in a hurry. Now they prepare to brave the depths of the mine with one question on their minds: where could the foreman be?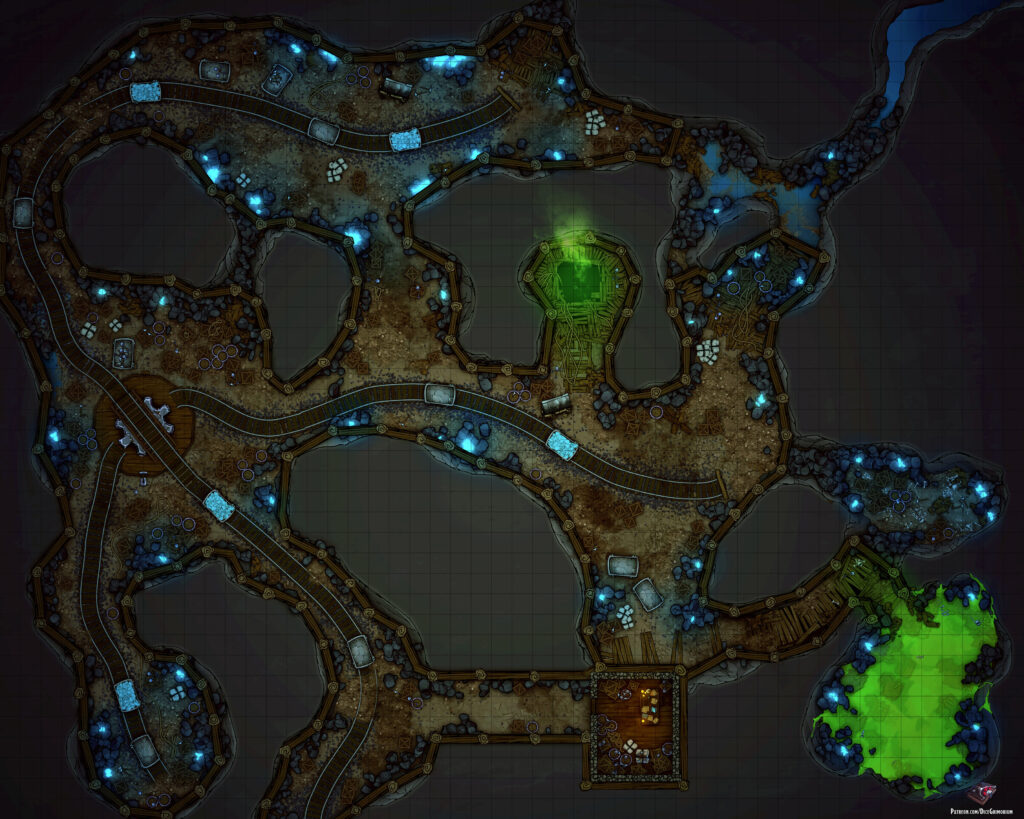 In addition to this free version if you pledge to my Patreon you can get more awesome content such as:
Patreon Tier 1 Content
Access to all previously released maps
High resolution maps
Roll20 sized maps
Grid versions
Gridless versions
Several prop variants
Night variants
Patreon Tier 2 Content
Everything in Tier 1
Sunset variants
Alternate color palettes
Line variant
Map tokens
PSD