I've drawn plenty of rivers the last few months, but none of them were frozen. Let's right that wrong.
DOWNLOAD HERE
PATREON TIER 1 CONTENT
PATREON TIER 2 CONTENT
FREE VERSION
This wintery battle map has a very icy main feature. The lack of bridges or any other means to cross the river might prompt someone in the party to suggest to cross it by foot. "It's frozen anyway, what could go wrong." I can hear them saying on their blissful ignorance.
Well, little Timmy the Bard, let me tell you that a lot can go wrong with ice in an RPG session. From the basic slippery moments in combat, to falling through it, to hidden evil hungry ice snake trying to eat you whole while it rises up from below while the rest of the party just stands and watches. Up to the DMs discretion as awalys, of course.
It's worth mentioning as well that the map is divided into two areas to provide some nice asymmetry. A lush area with plenty of trees to hide, and another with mostly just snow.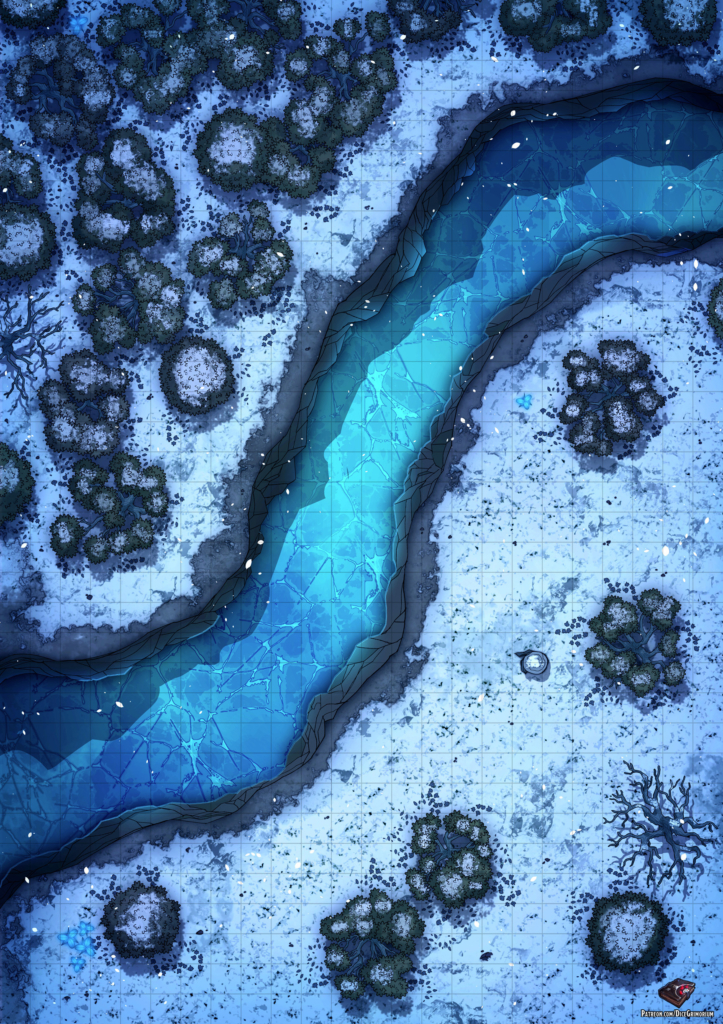 In addition to this free version if you pledge to my Patreon you can get more awesome content such as:
Patreon Tier 1 Content
Access to all previously released maps
High resolution maps
Roll20 sized maps
Grid versions
Gridless versions
Several prop variants
Night variant
Patreon Tier 2 Content
Everything in Tier 1
Sunset variant
Alternate color palettes
Line variant
Map tokens
PSD
Good gaming!