This week I've made for you a battle map that I thought you could if you ever need to have a battle in the courtyard of a grand palace, or any other sort of fancy place with a great garden.
DOWNLOAD HERE
PATREON TIER 1 CONTENT
PATREON TIER 2 CONTENT
FREE VERSION
There are some benches where some would-be assassins could be waiting for the right moment to make their move. While the party is accompanying the empress, the assassins try to blend together with the other hosts. Will they be able to carry out a successful assassination or will their plans be thwarted by the heroes?
Right on the middle of the map there's a pretty big Armillary Sphere. Could be magical or could be just a prop. In either case, once you get the ball rolling there's no stopping it and any creature could end up lying flat on the ground.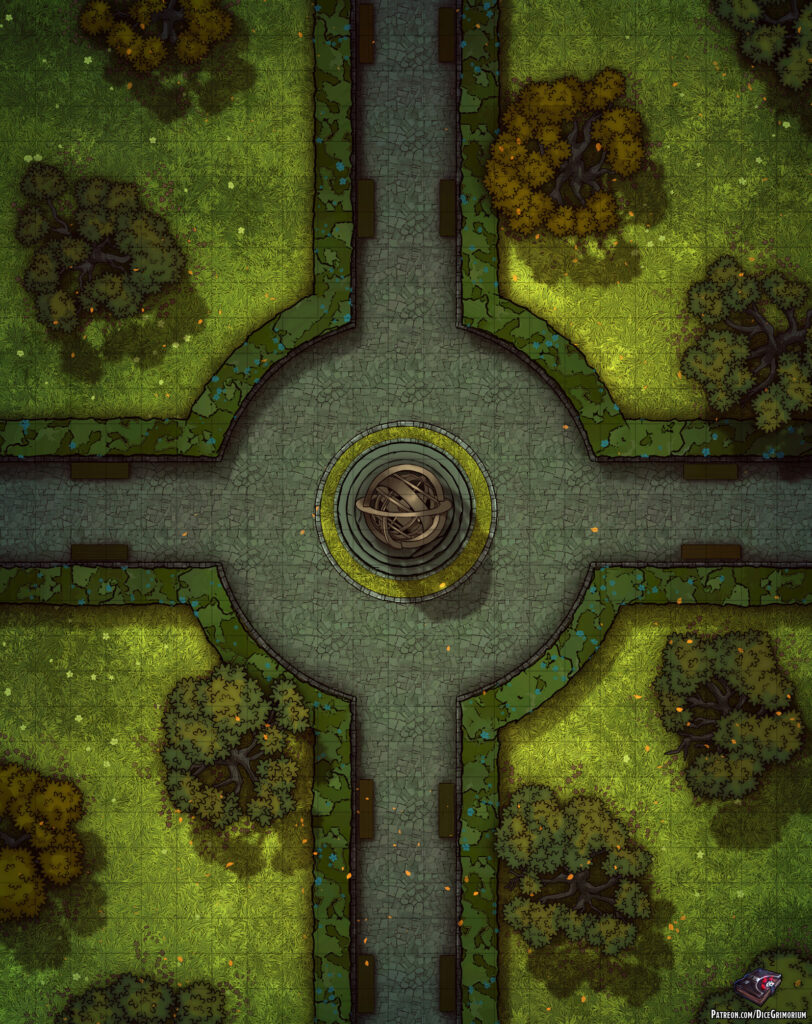 In addition to this free version if you pledge to my Patreon you can get more awesome content such as:
Patreon Tier 1 Content
Access to all previously released maps
High resolution maps
Roll20 sized maps
Grid versions
Gridless versions
Several prop variants
Night variant
Patreon Tier 2 Content
Everything in Tier 1
Sunset variant
Alternate color palettes
Line variant
Map tokens
PSD