On one of their many travels, the heroes are able to find an encampment hastily set up in the middle of a snowstorm. Their past experiences have taught them to expect trouble ahead, but maybe this time it'll be different.
DOWNLOAD HERE
PATREON TIER 1 CONTENT
PATREON TIER 2 CONTENT
FREE VERSION
The party finds out that some other travelers have been trying to escape from a gang of evil-doers. Tired and hungry, the strangers decided to rest a little. But the weather is harsh, and now they're deciding to quickly pack their things and continue on.
That is, unless the party decides to help them get rid of their pursuers.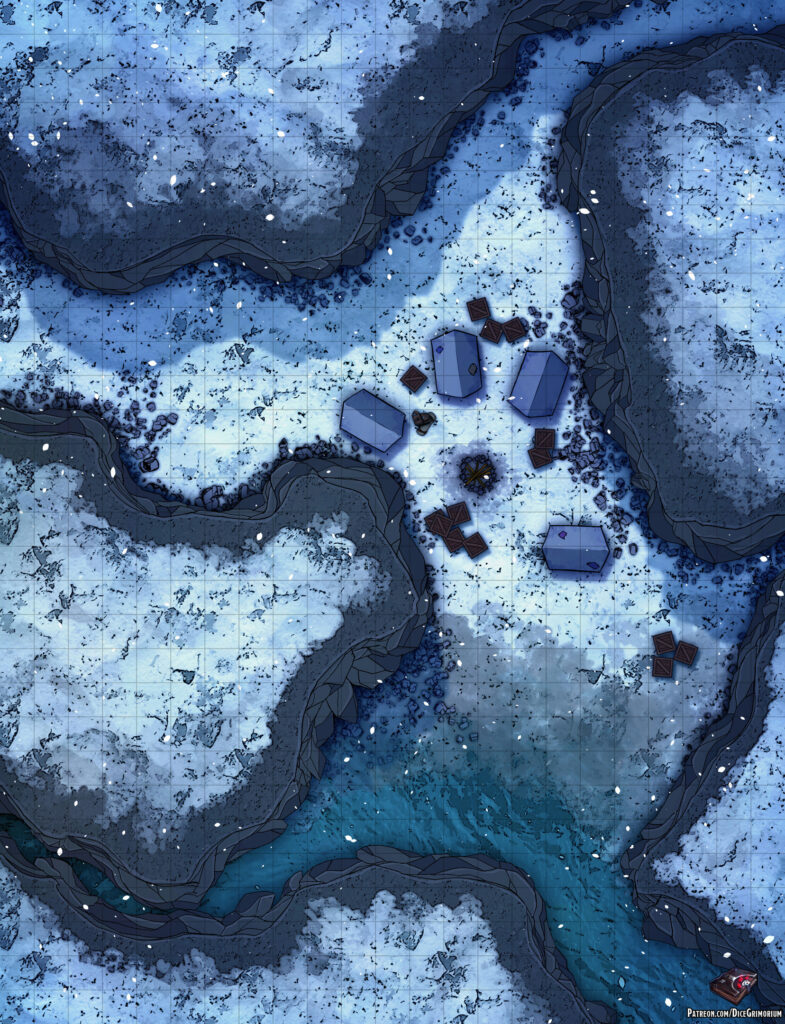 In addition to this free version if you pledge to my Patreon you can get more awesome content such as:
Patreon Tier 1 Content
Access to all previously released maps
High resolution maps
Roll20 sized maps
Grid versions
Gridless versions
Several prop variants
Night variant
Patreon Tier 2 Content
Everything in Tier 1
Sunset variant
Alternate color palettes
Line variant
Map tokens
PSD