I have the last of this year's Halloween battle maps, a spooky Chapel!
DOWNLOAD HERE
PATREON CONTENT
FREE VERSION
This chapel has definitely seen better days, but that hasn't stopped a vampire from taking over the once holy site and amassing a cult following. The army of ghouls is ready to protect their master at all costs, so the group will have to be very careful.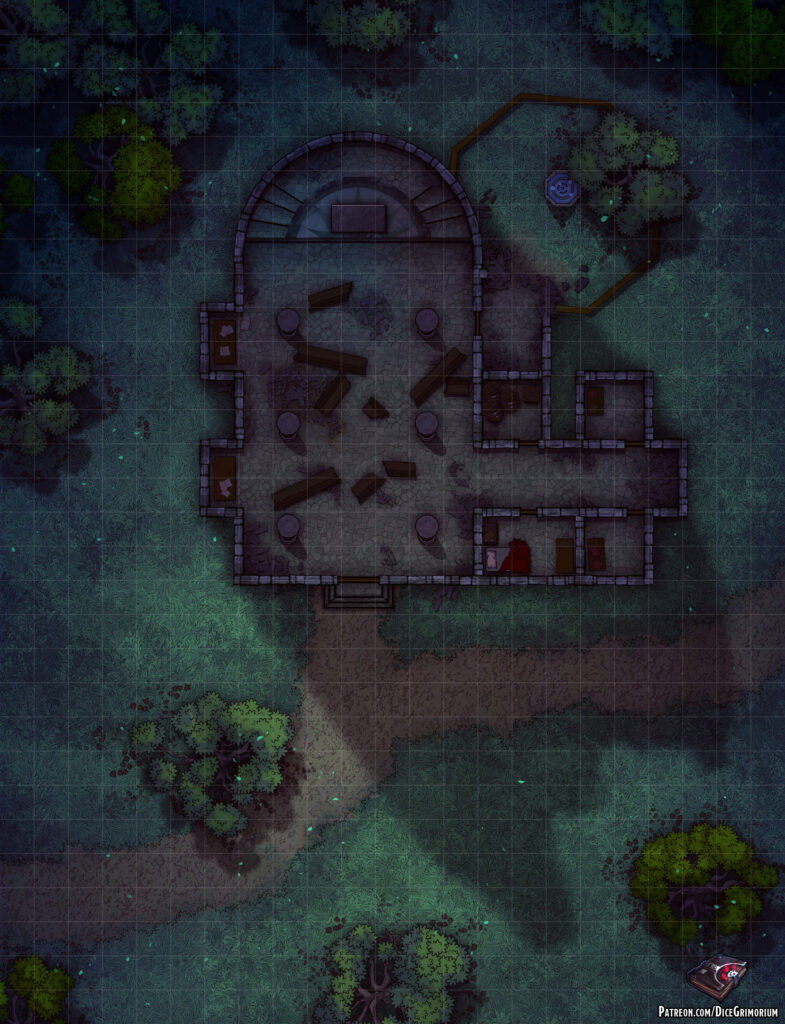 In addition to this free version if you pledge to my Patreon you can get more awesome content such as:
Access to all previously released maps
High resolution maps
Roll20 sized maps
Grid versions
Gridless versions
Several prop variants
Alternate color palettes
Good gaming!