After all the Halloween-themed battle maps I made last month, let's get back to basics with a new forest map.
DOWNLOAD HERE
PATREON TIER 1 CONTENT
PATREON TIER 2 CONTENT
FREE VERSION
This week I've drawn a very simple battle map design-wise. The wilderness is pretty featureless, but sometimes simplicity is all you need for your next encounter.
Have this at hand whenever you think you'd need a random encounter set in a forested wilderness of almost any kind. The amount of trees lends itself for ambushing the group quite easily, and since there are no definite features about, it can also give that "lost in the forest" vibe. Only if you need that for your adventure of course.
Oh, and there are some bushes scattered about too. Maybe your players can find some rupees there for some reason?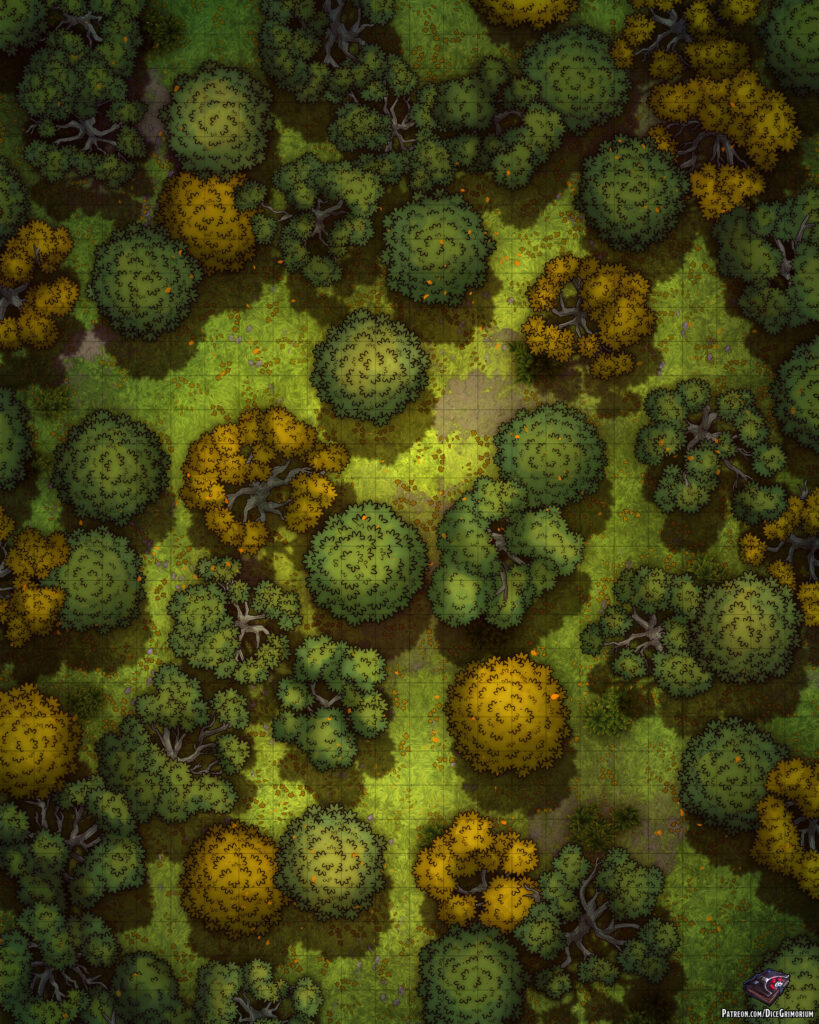 In addition to this free version if you pledge to my Patreon you can get more awesome content such as:
Patreon Tier 1 Content
Access to all previously released maps
High resolution maps
Roll20 sized maps
Grid versions
Gridless versions
Several prop variants
Night variant
Patreon Tier 2 Content
Everything in Tier 1
Sunset variant
Alternate color palettes
Line variant
Map tokens
PSD