It's been months since the people of the village vanished without leaving a trace. All of their belongings still remain and they're a reminder of the normal lives that these people once lived.
PATREON TIER 1 CONTENT
PATREON TIER 2 CONTENT
FREE VERSION
Something not quite right happened here. Dark magic is suspected, but could that be the only reason?
Some say voices still can be heard at night, desperately calling for help. A chilling wind blows through the humid air and the howl of wolves in the distance warns anyone who is foolish enough to venture here.
Can the party solve the mystery or will they be consumed by it as well?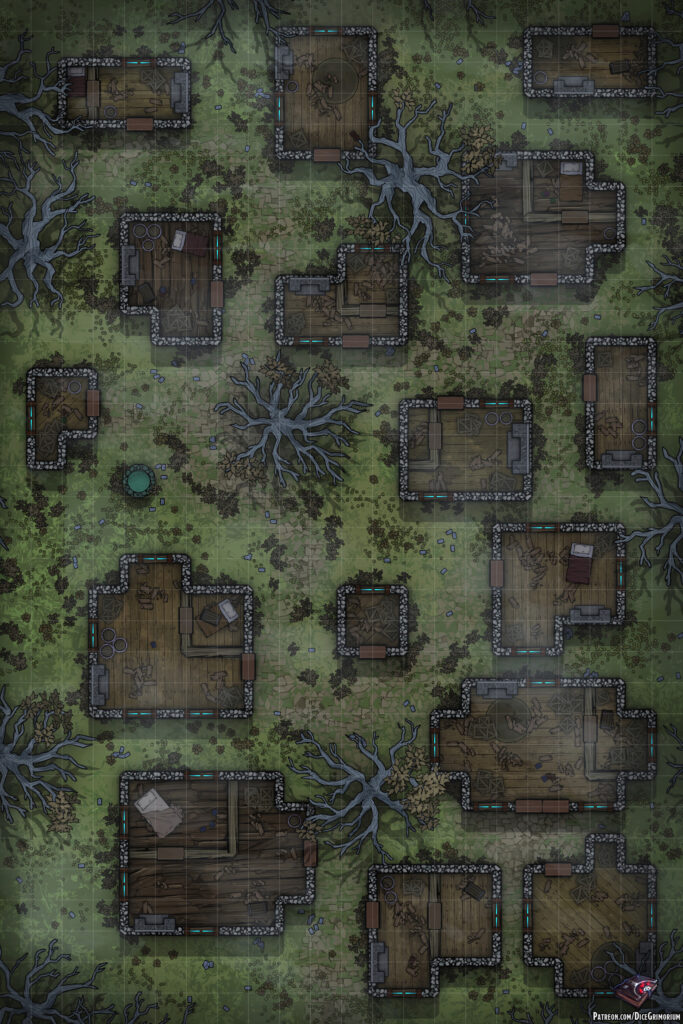 In addition to this free version if you pledge to my Patreon you can get more awesome content such as:
Patreon Tier 1 Content
Access to all previously released maps
High resolution maps
Roll20 sized maps
Grid versions
Gridless versions
Several prop variants
Night variants
Patreon Tier 2 Content
Everything in Tier 1
Sunset variants
Alternate color palettes
Line variant
Map tokens
PSD
Good Gaming!