'Tis the season for scares and nothing can beat a good old fashioned adventure in a creepy graveyard.
DOWNLOAD HERE
PATREON TIER 1 CONTENT
PATREON TIER 2 CONTENT
FREE VERSION
On these grounds you'll find a mysterious cloaked statue that overlooks the resting place of the already departed. Could it hold some magical sway over the dead, or will it just be used for cover in the battle that will surely ensue?
Another point of interest is the building located on the bottom right of the map. Could be a mausoleum or the home of the keeper, who I'm told is a very nice person who isn't involved in any sort of necromantic rituals.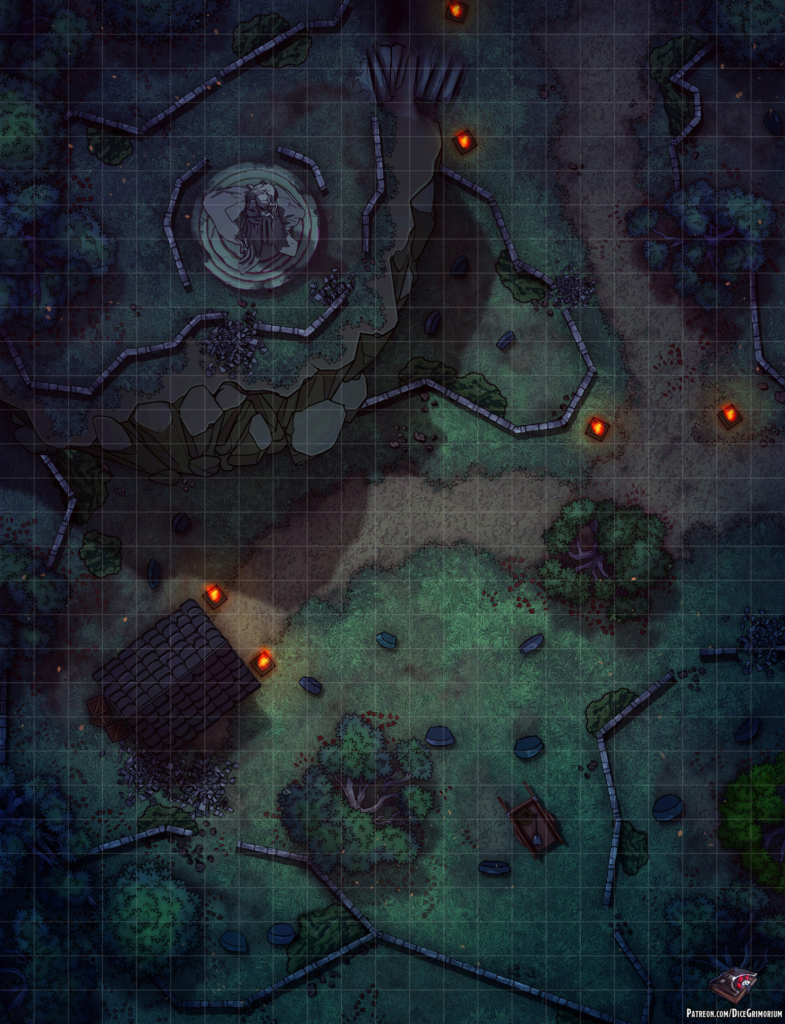 In addition to this free version if you pledge to my Patreon you can get more awesome content such as:
Patreon Tier 1 Content
Access to all previously released maps
High resolution maps
Roll20 sized maps
Grid versions
Gridless versions
Several prop variants
Night variant
Patreon Tier 2 Content
Everything in Tier 1
Sunset variant
Alternate color palettes
Line variant
Map tokens
PSD