It's Spooktober once again and I wanted to share with you the first of my Halloween-themed maps I have planned to release this year.
DOWNLOAD HERE
PATREON TIER 1 CONTENT
PATREON TIER 2 CONTENT
FREE VERSION
This time I went with a somewhat large dungeon that could serve as the headquarters of a devil-worshipping cult. Or perhaps even a den of creatures from the night.
Scattered around the dungeon you'll find different rooms that you can populate with all sort of enemies. From the aforementioned cultist to undead creatures or any abomination you can come up with!
In the middle your players will find a big chamber with a dark portal that brings extra-planar creatures of the dark to their world. Pretty nice place to have a boss battle I reckon!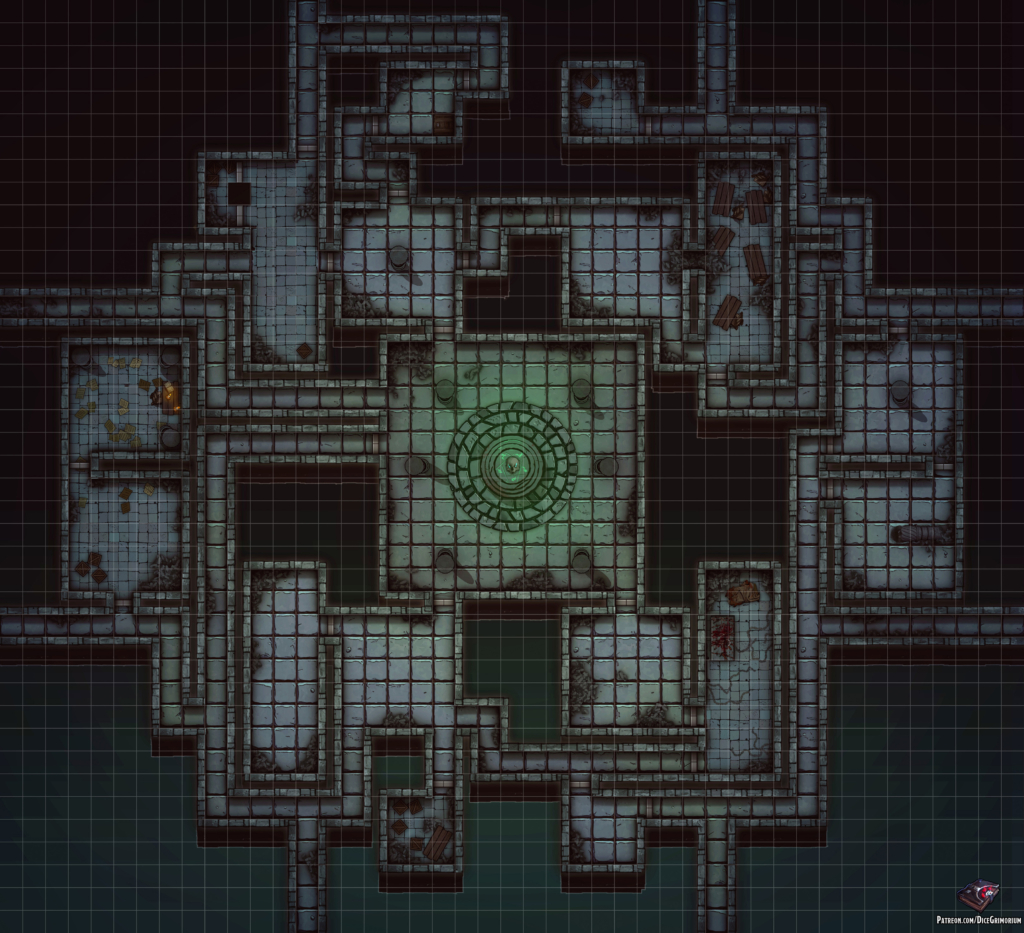 In addition to this free version if you pledge to my Patreon you can get more awesome content such as:
Patreon Tier 1 Content
Access to all previously released maps
High resolution maps
Roll20 sized maps
Grid versions
Gridless versions
Several prop variants
Night variant
Patreon Tier 2 Content
Everything in Tier 1
Sunset variant
Alternate color palettes
Line variant
Map tokens
PSD