Now I have for you a battle map for this harvest season. Along the environment you'll find a large pumpkin patch, with plenty of delicious pumpkins just waiting to be made into pies.
DOWNLOAD HERE
PATREON TIER 1 CONTENT
PATREON TIER 2 CONTENT
FREE VERSION
On the right side of the map you'll also find a couple of buildings. You could treat one of them as storage and the other one as the home of the local farmer who surely has some kind of problem for the party to solve.
I've been hearing of pumpkin thieves lately so maybe that's something worth looking into.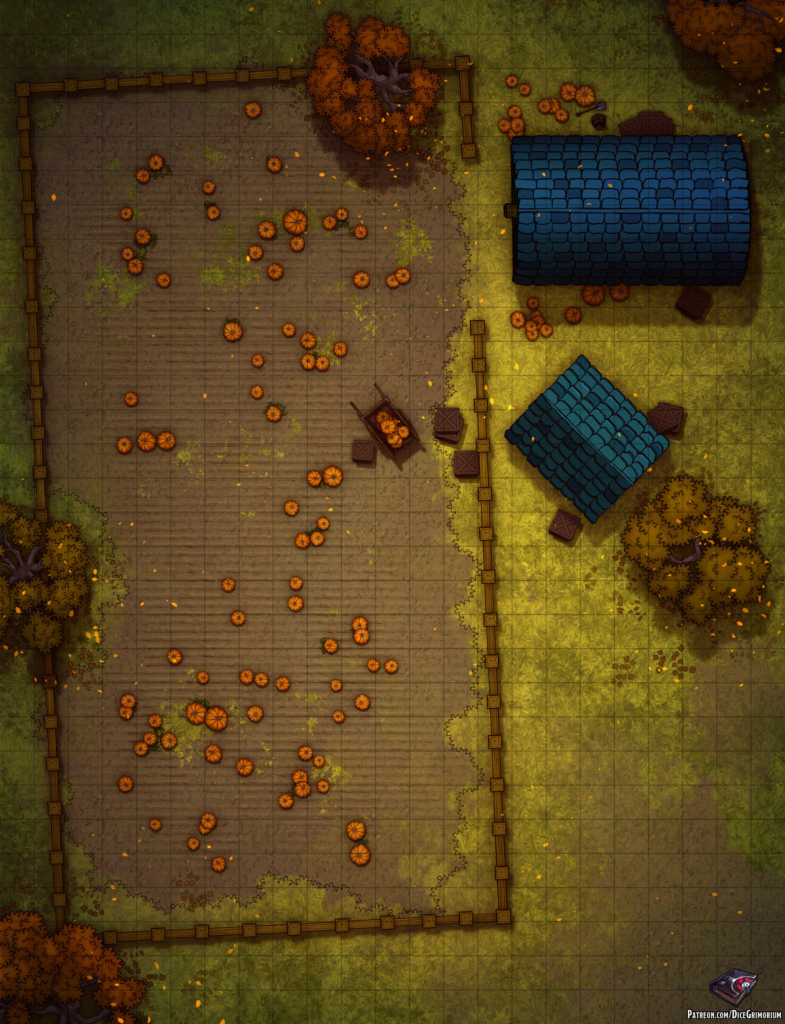 In addition to this free version if you pledge to my Patreon you can get more awesome content such as:
Patreon Tier 1 Content
Access to all previously released maps
High resolution maps
Roll20 sized maps
Grid versions
Gridless versions
Several prop variants
Night variant
Patreon Tier 2 Content
Everything in Tier 1
Sunset variant
Alternate color palettes
Line variant
Map tokens
PSD