Surrounded by the wilderness, the party of adventurers marches on to reach the next beacon of civilization.
Now tired by walking for hours on end, they look for a place to camp. Some remnants of other intelligent beings are found by them. But a careful examination doesn't reveal anything useful.
DOWNLOAD HERE
PATREON TIER 1 CONTENT
PATREON TIER 2 CONTENT
FREE VERSION
Confidently they set up camp, they take turns on watch duty, but even that isn't enough to spot the stealthy enemies who've been stalking them since the beginning.
Can they survive an ambush once more?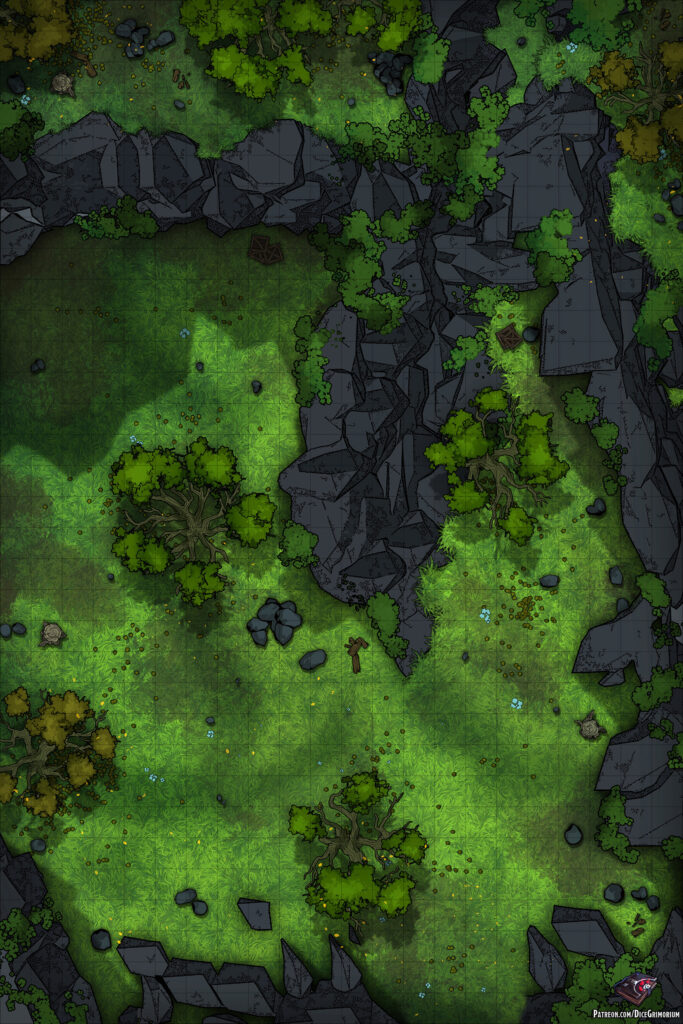 In addition to this free version if you pledge to my Patreon you can get more awesome content such as:
Patreon Tier 1 Content
Access to all previously released maps
High resolution maps
Roll20 sized maps
Grid versions
Gridless versions
Several prop variants
Night variants
Patreon Tier 2 Content
Everything in Tier 1
Sunset variants
Alternate color palettes
Line variant
Map tokens
PSD
Good Gaming!