I'm back this week with a new forest map! This one is the always handy straight road in the forest, something that a lot of campaigns end up using sooner or later.
DOWNLOAD HERE
PATREON TIER 1 CONTENT
PATREON TIER 2 CONTENT
FREE VERSION
I added a few fences to make the map a little bit more interesting, as these can provide partial cover for the characters or monsters involved in the battle.
Forest density is medium, providing plenty of opportunity for hiding while still keeping some open areas for maneuvering.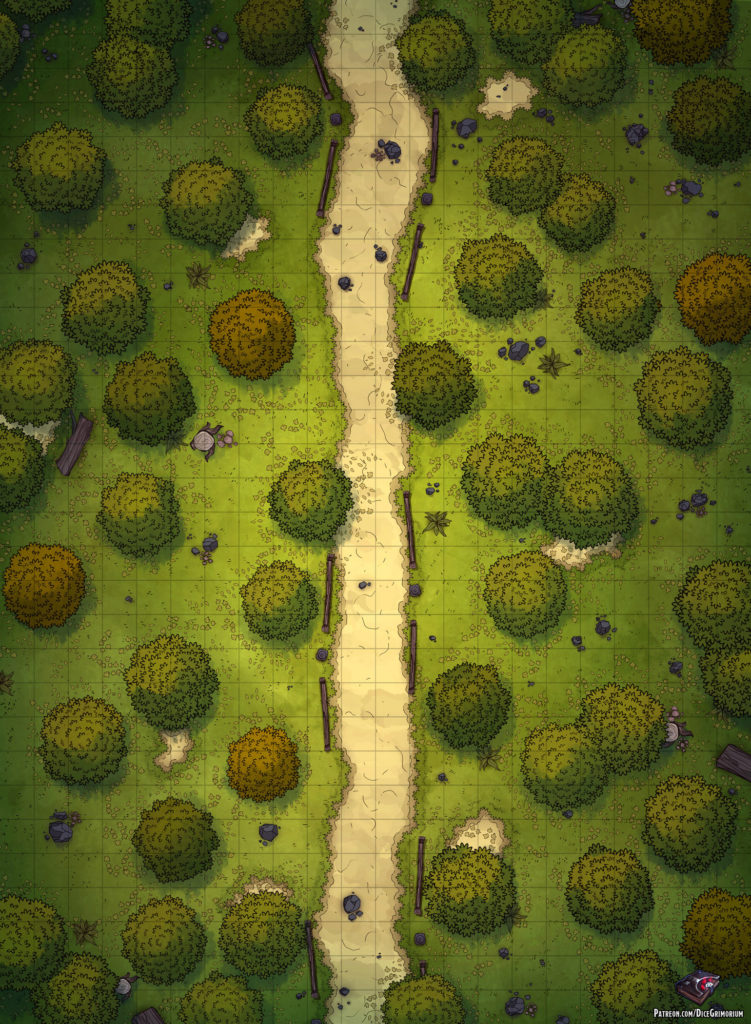 In addition to this free version if you pledge to my Patreon you can get more awesome content such as:
Patreon Tier 1 Content
Access to all previously released maps
High resolution maps
Roll20 sized maps
Grid versions
Gridless versions
Several prop variants
Night variant
Patreon Tier 2 Content
Everything in Tier 1
Sunset variant
Alternate color palettes
Line variant
Map tokens
PSD
Good gaming!