The group has been traveling through the icy North, the land covered in a seemingly perpetual white blanket. Cold and exhausted they think their eyes deceive them, for in the distance they see a considerable amount of smoke. A huge bonfire, perhaps?
DOWNLOAD HERE
PATREON TIER 1 CONTENT
PATREON TIER 2 CONTENT
FREE VERSION
They decide to investigate.
After climbing the ancient stairs, and much to the surprise of everyone, they arrive to a beautiful sight: thermal waters!
Quickly most of the group prepare themselves to take a much needed hot bath and feel the warmth once more. But will this moment of respite last, or will it be cut short by their enemies?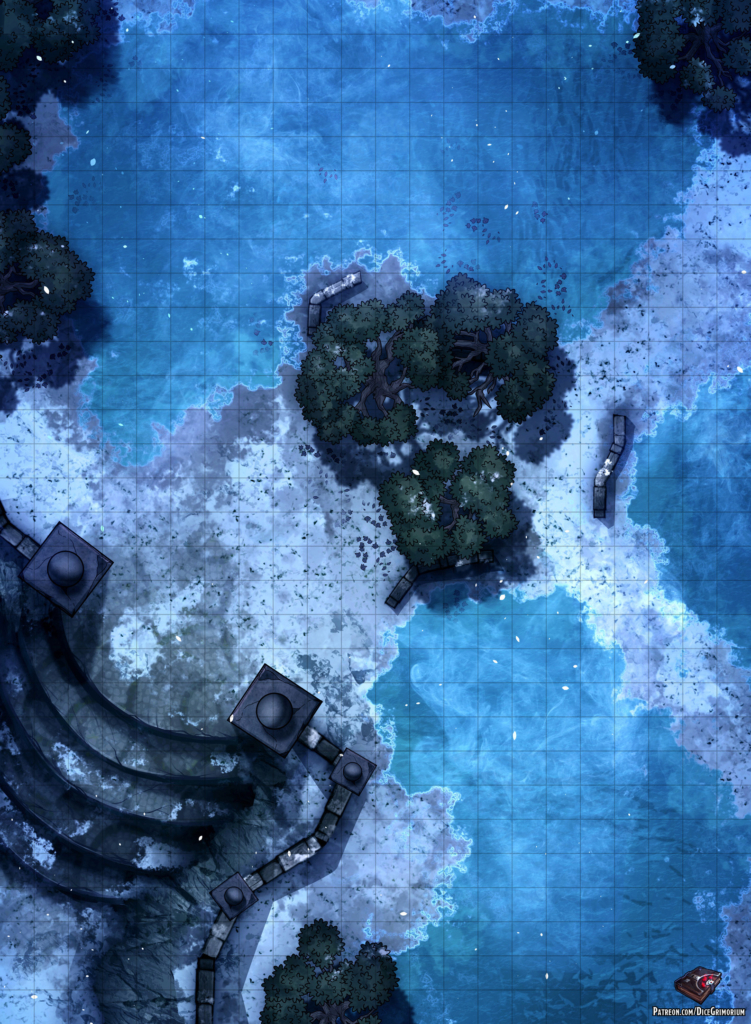 In addition to this free version if you pledge to my Patreon you can get more awesome content such as:
Patreon Tier 1 Content
Access to all previously released maps
High resolution maps
Roll20 sized maps
Grid versions
Gridless versions
Several prop variants
Night variant
Patreon Tier 2 Content
Everything in Tier 1
Sunset variant
Alternate color palettes
Line variant
Map tokens
PSD