After a nasty trip to the city sewers where the group tried to investigate the source of the vile greenish ichor, the fierce adventurers finally end up outside, near the edge of the city.
DOWNLOAD HERE
PATREON TIER 1 CONTENT
PATREON TIER 2 CONTENT
FREE VERSION
All the sewage from the city disgustingly pours in this area, but even that can't stop the evil gang of mages who contaminated the sewers with sentient sludge in the first place from showing up.
Waiting outside, the head mage and their minions will have a final encounter with the mighty group of adventurers.
Surprised, ambushed and drenched in filth, the heroes prepare for battle. Will they be able to get out of this sticky situation?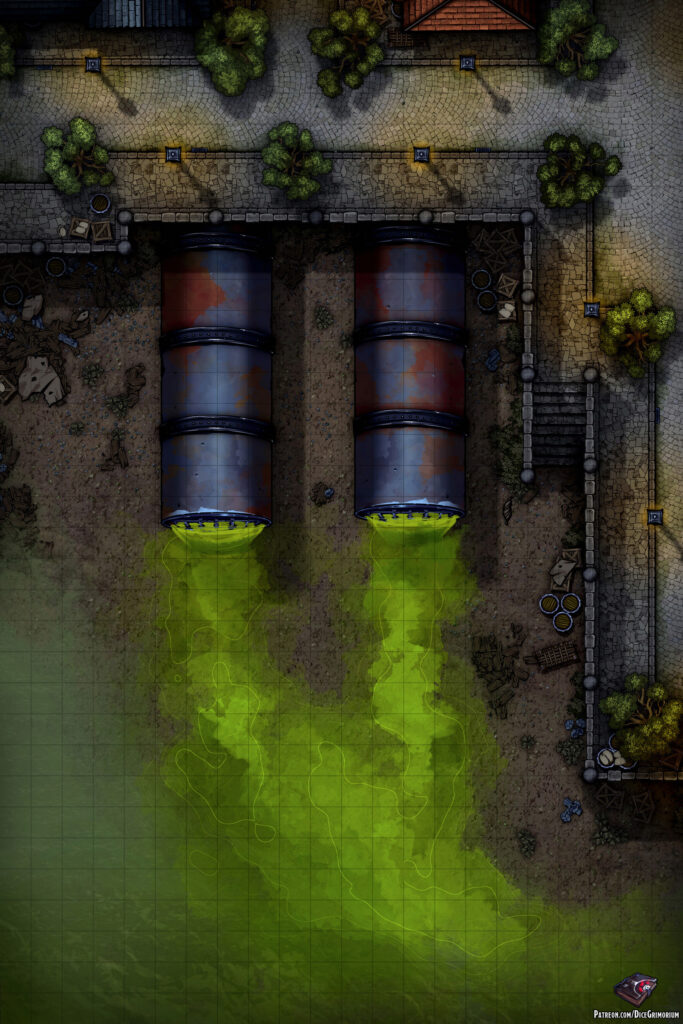 In addition to this free version if you pledge to my Patreon you can get more awesome content such as:
Patreon Tier 1 Content
Access to all previously released maps
High resolution maps
Roll20 sized maps
Grid versions
Gridless versions
Several prop variants
Night variants
Patreon Tier 2 Content
Everything in Tier 1
Sunset variants
Alternate color palettes
Line variant
Map tokens
PSD