The king's advance force has been tasked with building a harbor so adventurers from all over the world can come to the snowy continent and put an end to the threat that has been laying dormant in the North for far too long.
DOWNLOAD HERE
PATREON TIER 1 CONTENT
PATREON TIER 2 CONTENT
FREE VERSION
Plenty of supplies for future battles have been transported and even cannons and a watchtower have been set in place in the event enemy ships come to destroy this small outpost. This marks the beginning of an icy adventure that many heroes might not survive.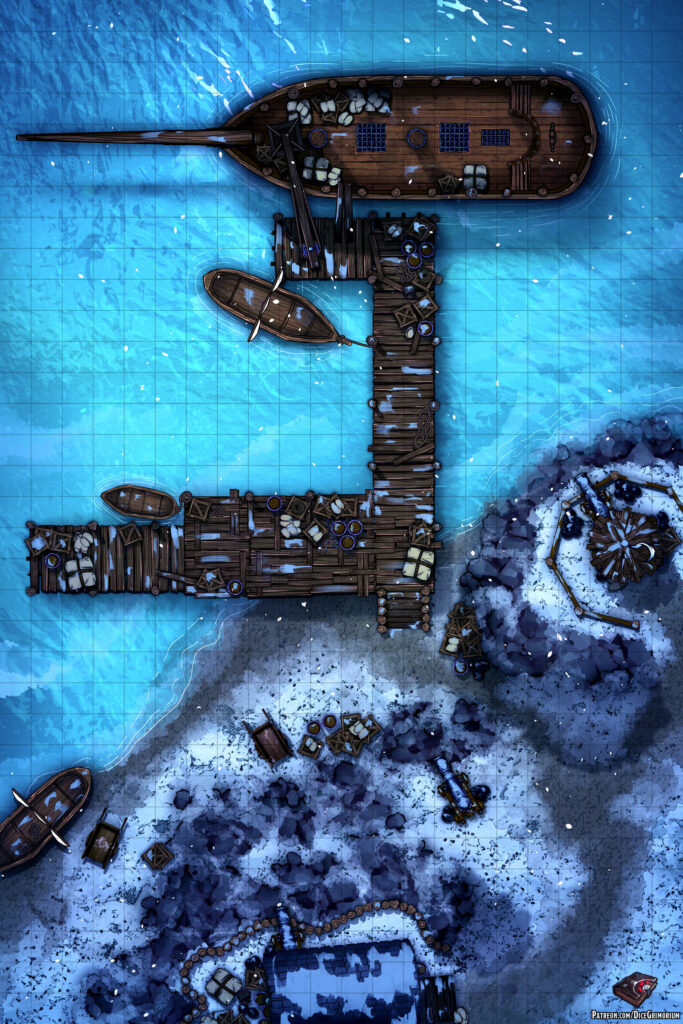 In addition to this free version if you pledge to my Patreon you can get more awesome content such as:
Patreon Tier 1 Content
Access to all previously released maps
High resolution maps
Roll20 sized maps
Grid versions
Gridless versions
Several prop variants
Night variants
Patreon Tier 2 Content
Everything in Tier 1
Sunset variants
Alternate color palettes
Line variant
Map tokens
PSD