As they travel in this land submerged in Winter, the party comes at a crossroads on their path onwards to their next destination.
DOWNLOAD HERE
PATREON TIER 1 CONTENT
PATREON TIER 2 CONTENT
FREE VERSION
The crossroads consists of four bridges, each offering a safe passage from the freezing waters below. The trees can also provide good cover, should the group encounter an unexpected battle in these parts of the woods.
Will the heroes pick the right path, or will they trail off, as the often like to do?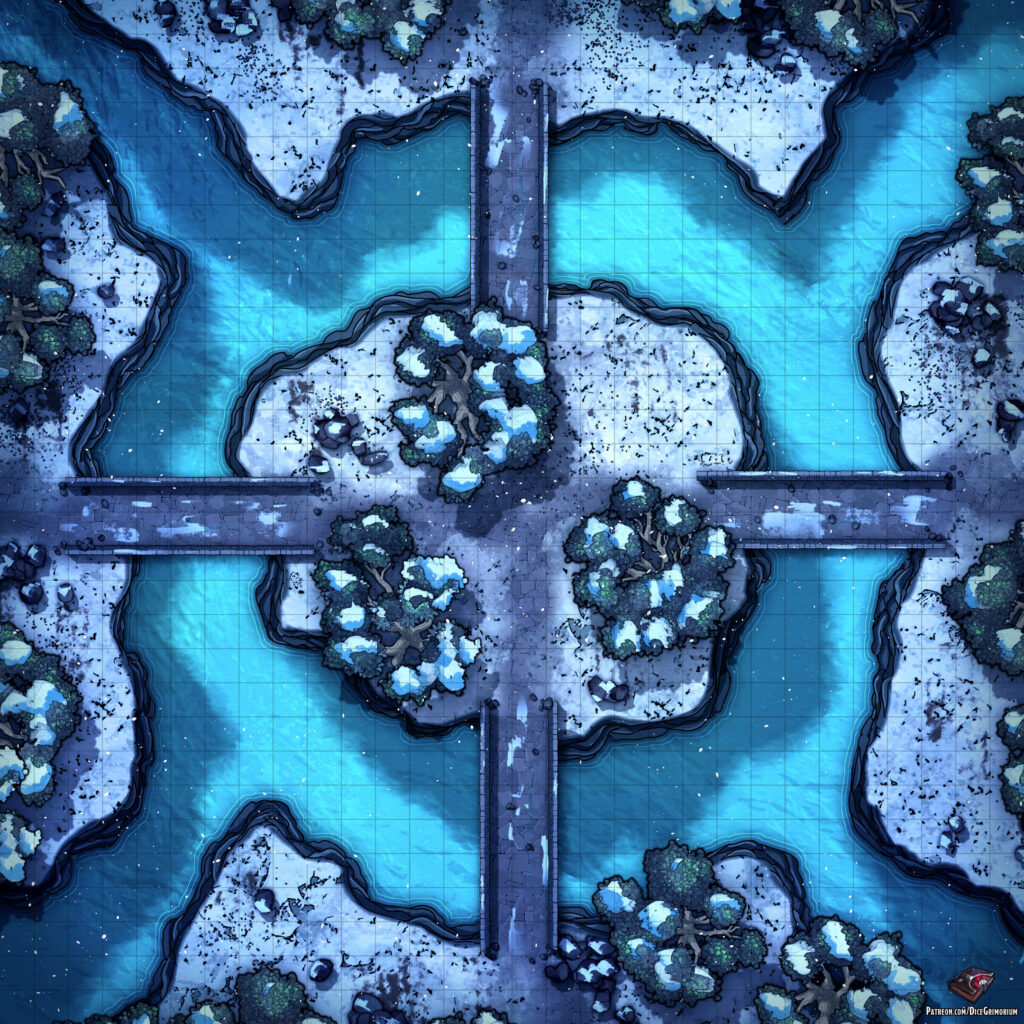 In addition to this free version if you pledge to my Patreon you can get more awesome content such as:
Patreon Tier 1 Content
Access to all previously released maps
High resolution maps
Roll20 sized maps
Grid versions
Gridless versions
Several prop variants
Night variants
Patreon Tier 2 Content
Everything in Tier 1
Sunset variants
Alternate color palettes
Line variant
Map tokens
PSD
Good Gaming!