Despite the harsh conditions that the desert brings with itself, the living creatures of the world always find a way to settle their civilizations.
DOWNLOAD HERE
PATREON TIER 1 CONTENT
PATREON TIER 2 CONTENT
FREE VERSION
Be it great cities, or small villages, the inhabitants of this material plane can't seem to leave any place without occupancy. Such is the tale of this encampment, born out of the necessity to thrive in these tough lands.
And while there might not be a lot of people who can withstand the horrible heatwaves, these first settlers will undoubtedly use the gifts that the river brings to create a prosperous way of life.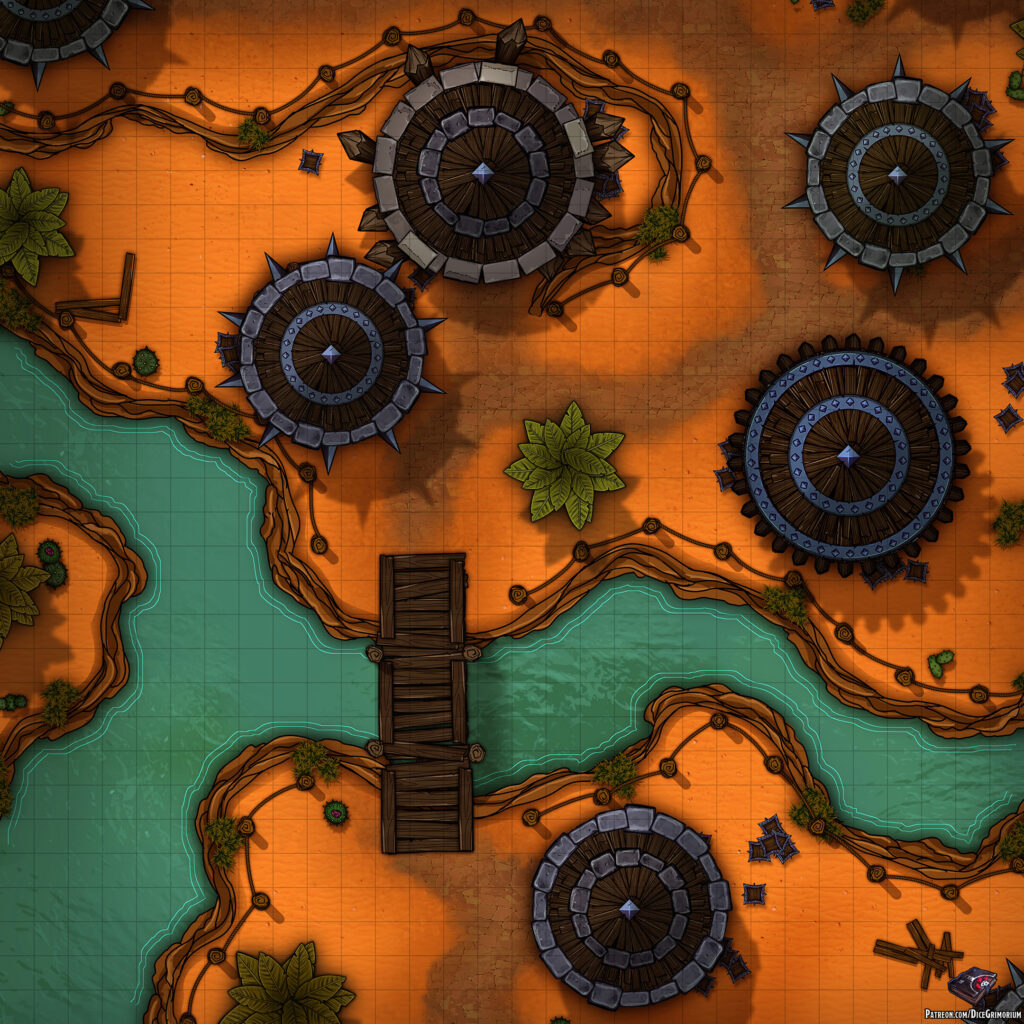 In addition to this free version if you pledge to my Patreon you can get more awesome content such as:
Patreon Tier 1 Content
Access to all previously released maps
High resolution maps
Roll20 sized maps
Grid versions
Gridless versions
Several prop variants
Night variants
Patreon Tier 2 Content
Everything in Tier 1
Sunset variants
Alternate color palettes
Line variant
Map tokens
PSD
Good Gaming!