Now the heroes have reached the old graveyard that the mad governor has spoken of. This hallowed ground holds beneath its ground the most ancient of citizens of the dark town.
DOWNLOAD HERE
PATREON TIER 1 CONTENT
PATREON TIER 2 CONTENT
FREE VERSION
Valuable relics could be found in the rotten coffins if the party is insane enough to go graverobbing. For in whispers, tales of strange happenings can be heard among those who seem to know the place.
Wealthy and important people of yore are also buried here, in their moss-covered mausoleums that like stone brick guardians firmly stand in the corners. And with them, secrets that many have forgotten may resurface once again.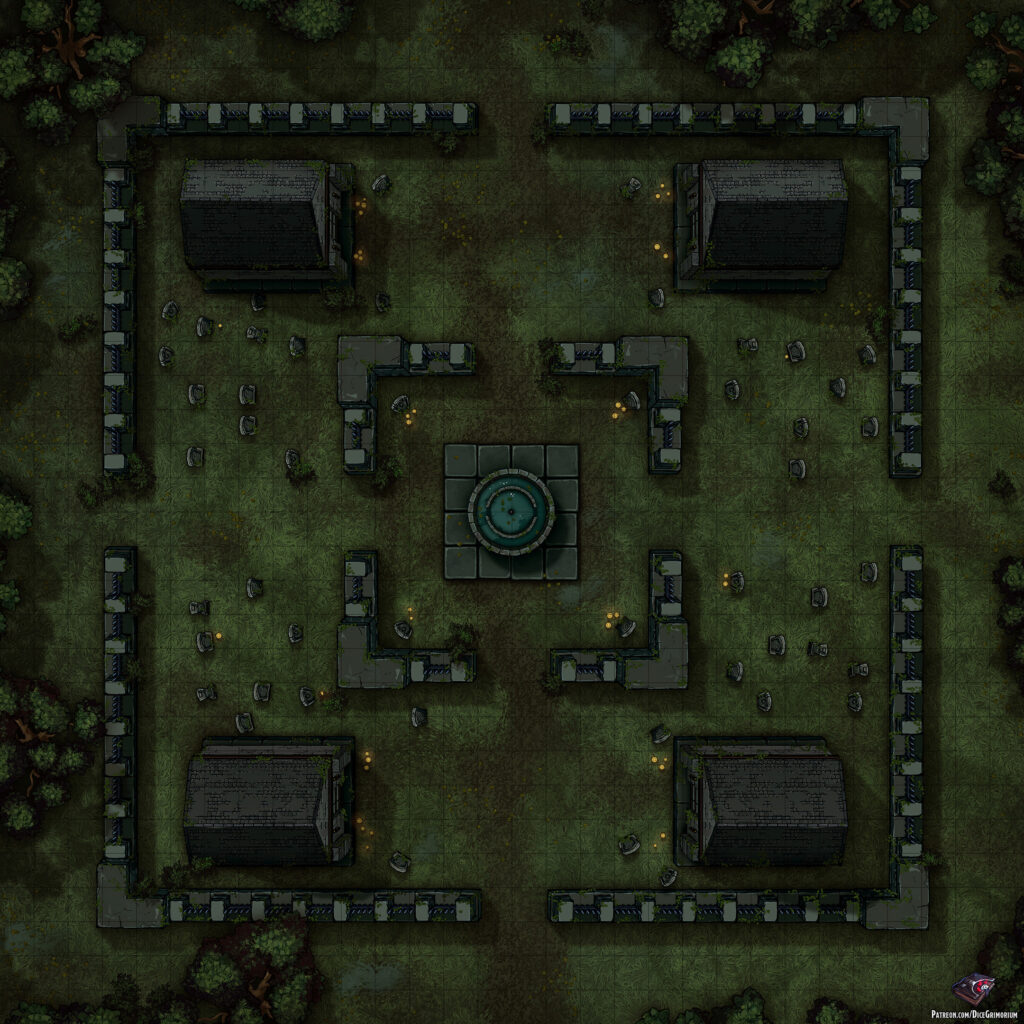 In addition to this free version if you pledge to my Patreon you can get more awesome content such as:
Patreon Tier 1 Content
Access to all previously released maps
High resolution maps
Roll20 sized maps
Grid versions
Gridless versions
Several prop variants
Night variants
Patreon Tier 2 Content
Everything in Tier 1
Sunset variants
Alternate color palettes
Line variant
Map tokens
PSD
Good Gaming!