An old abandoned mine has been uncovered following the terrible sandstorm from yesterday.
The local townsfolk have taken up task of setting up a perimeter. For these buried places often hide things of unspeakable horror and strange creatures have been seen coming out of the mine's depths.
DOWNLOAD HERE
PATREON TIER 1 CONTENT
PATREON TIER 2 CONTENT
FREE VERSION
The heroes, tasked with a reconnaissance mission have now reached the entrance, but before they can enter, they'll have to slay the ancient beings that come out without end.
Can they make their way through all of them?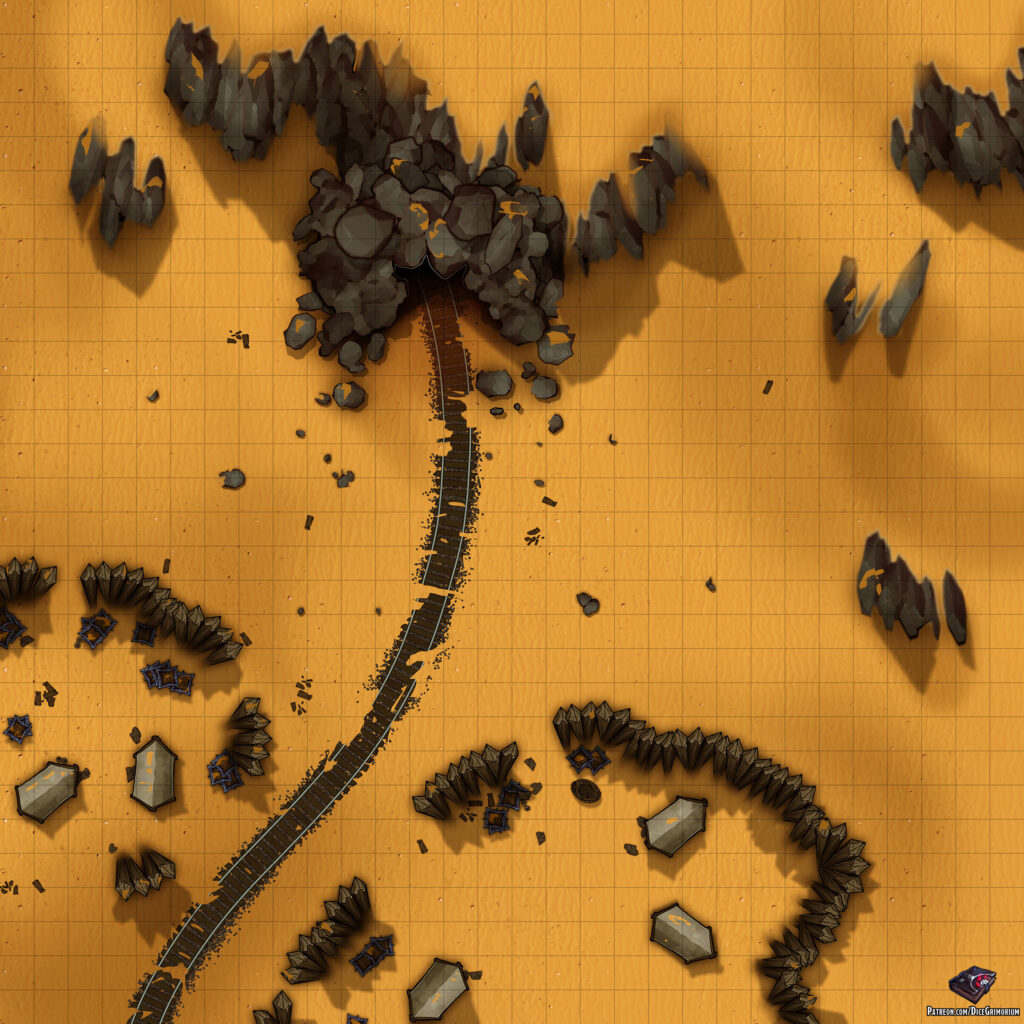 In addition to this free version if you pledge to my Patreon you can get more awesome content such as:
Patreon Tier 1 Content
Access to all previously released maps
High resolution maps
Roll20 sized maps
Grid versions
Gridless versions
Several prop variants
Night variants
Patreon Tier 2 Content
Everything in Tier 1
Sunset variants
Alternate color palettes
Line variant
Map tokens
PSD
Good Gaming!