A dark jungle. A group of adventurers sent to put an end to the evil forces of the Old Warlord. Beneath the pouring rain and using the thicket as cover, the heroes wait patiently to strike the bloodthirsty warriors.
DOWNLOAD HERE
PATREON TIER 1 CONTENT
PATREON TIER 2 CONTENT
FREE VERSION
A well-placed arrow, a perfectly timed thrust, a clean slash. One by one they go down, the plan working perfectly so far. They blend perfectly into the jungle, not giving their enemies any chance to act.
But something else is there with them. Invisible it stalks its adventuring prey. Stealthier than any of them, it takes them by surprise. Now the hunters are at the mercy of a bigger predator. Can they survive this dangerous encounter with such creature?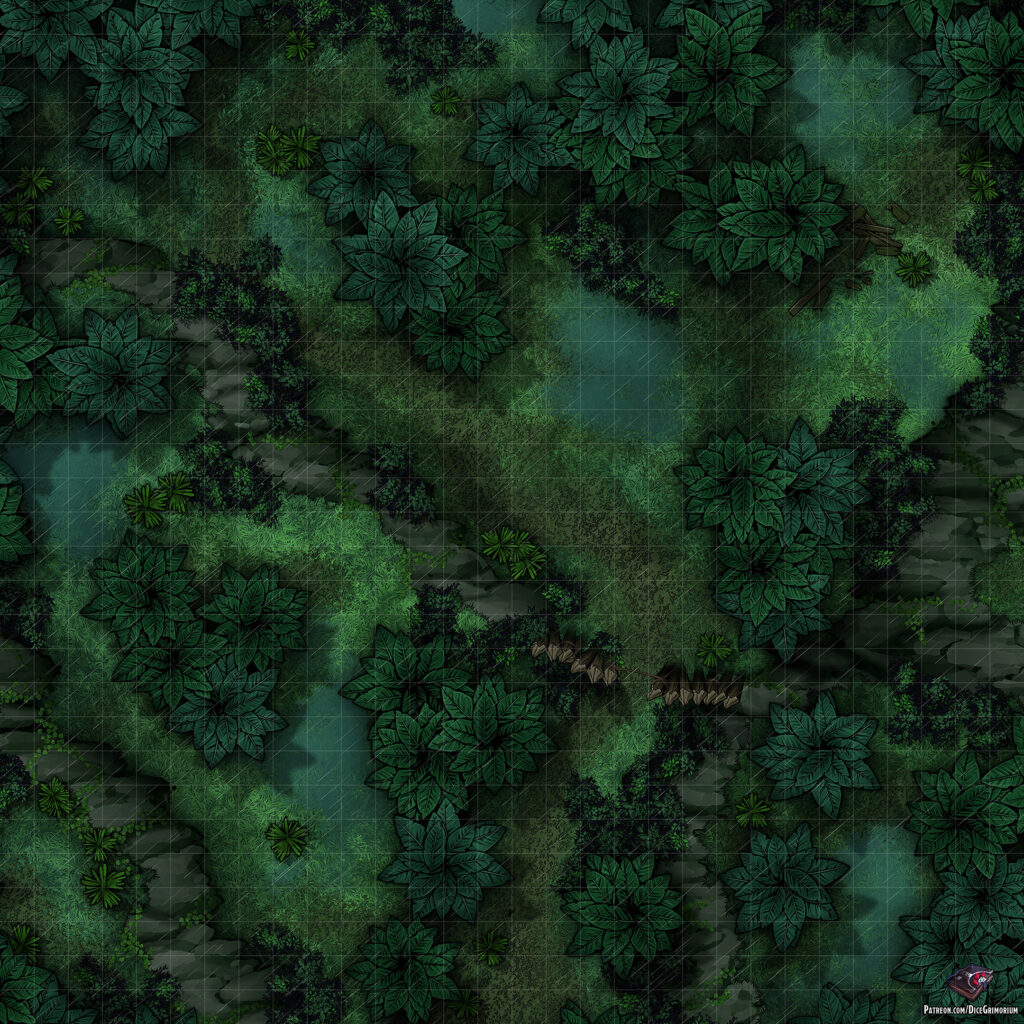 In addition to this free version if you pledge to my Patreon you can get more awesome content such as:
Patreon Tier 1 Content
Access to all previously released maps
High resolution maps
Roll20 sized maps
Grid versions
Gridless versions
Several prop variants
Night variants
Patreon Tier 2 Content
Everything in Tier 1
Sunset variants
Alternate color palettes
Line variant
Map tokens
PSD
Good Gaming!