I went for something a little bit different with this week's battle map. Here I decided to make something that would fit well in a more mountainous region.
DOWNLOAD HERE
PATREON TIER 1 CONTENT
PATREON TIER 2 CONTENT
FREE VERSION
A place with lots of rock everywhere.
The gameplay of this map would be all about hiding and climbing the boulders at the right moments to gain the advantage in battle.
Line of sight will be the most important thing here when using spells and other types of ranged attacks.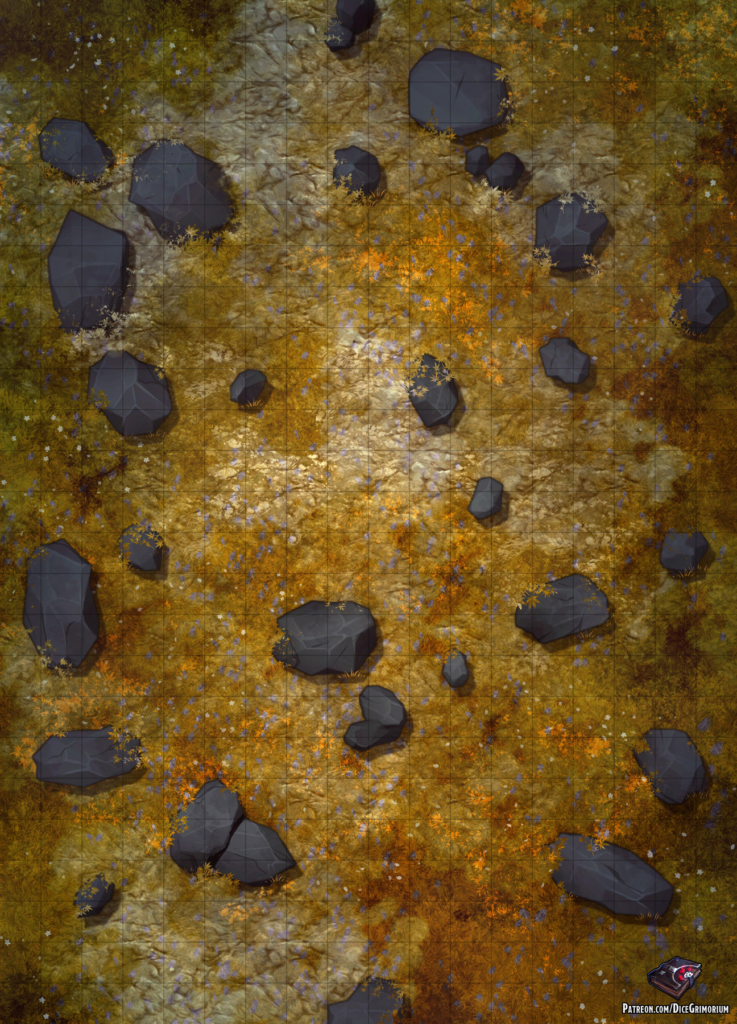 In addition to this free version if you pledge to my Patreon you can get more awesome content such as:
Patreon Tier 1 Content
Access to all previously released maps
High resolution maps
Roll20 sized maps
Grid versions
Gridless versions
Several prop variants
Night variant
Patreon Tier 2 Content
Everything in Tier 1
Sunset variant
Alternate color palettes
Line variant
Map tokens
PSD