Traveling in the wilderness, the party must once again make cross a river to reach their destination. Thankfully for them, it seems the bridge is in no danger of collapsing this time.
DOWNLOAD HERE
PATREON TIER 1 CONTENT
PATREON TIER 2 CONTENT
FREE VERSION
But the bridge is narrow this time, and that means that they will have to be careful of this choke point should any kind of battle ensue.
Then again, anyone who is skilled enough could take a dive and swim to the other side, but can they successfully reach it?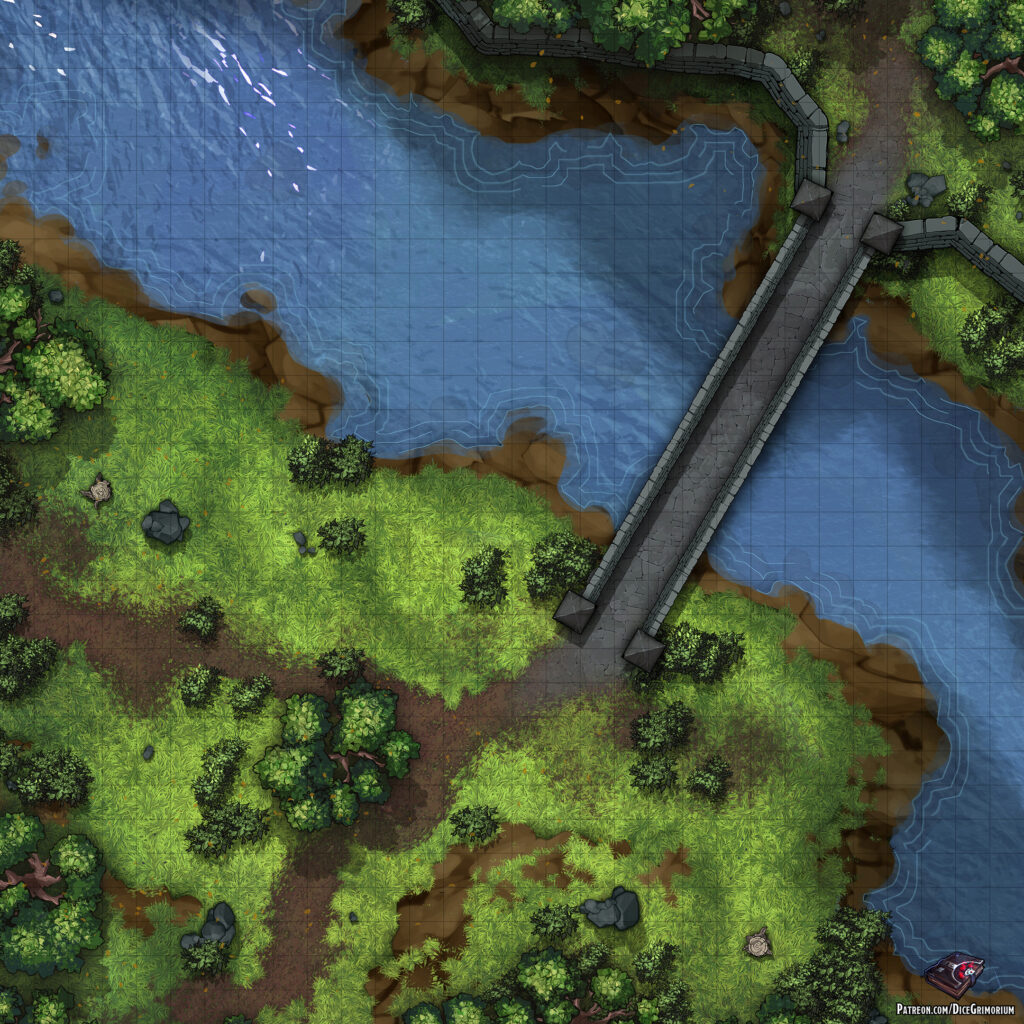 In addition to this free version if you pledge to my Patreon you can get more awesome content such as:
Patreon Tier 1 Content
Access to all previously released maps
High resolution maps
Roll20 sized maps
Grid versions
Gridless versions
Several prop variants
Night variants
Patreon Tier 2 Content
Everything in Tier 1
Sunset variants
Alternate color palettes
Line variant
Map tokens
PSD
Good Gaming!