This village has been abandoned for some time, and some of the dwellings here have not stood the test of time. They say that the souls of those who once lived here still roam at night.
DOWNLOAD HERE
PATREON TIER 1 CONTENT
PATREON TIER 2 CONTENT
FREE VERSION
The vengeful spirits stalk anyone who might visit the village, for they think that's the only way to move on towards a true afterlife.
Just like with the other village from a few weeks ago, I made this one with a 1 square = 10ft scale in mind, but feel free to choose whatever scale works best for you.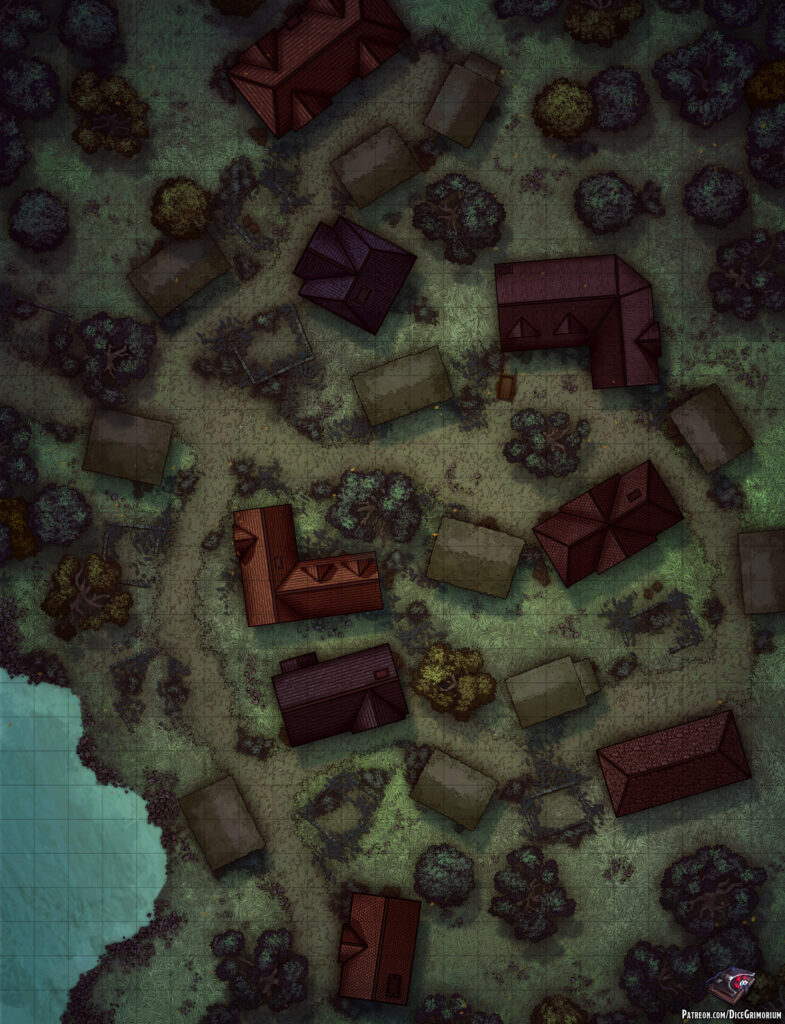 In addition to this free version if you pledge to my Patreon you can get more awesome content such as:
Patreon Tier 1 Content
Access to all previously released maps
High resolution maps
Roll20 sized maps
Grid versions
Gridless versions
Several prop variants
Night variant
Patreon Tier 2 Content
Everything in Tier 1
Sunset variant
Alternate color palettes
Line variant
Map tokens
PSD