There are several places in the kingdom that have fallen into disrepair. Roads far away from the capital don't see the maintenance they deserve, and they slowly have succumbed to the will of the weather and the changing of seasons.
DOWNLOAD HERE
PATREON TIER 1 CONTENT
PATREON TIER 2 CONTENT
FREE VERSION
This bridge has certainly seen better days. Days where travelers and merchants would cross the river below daily to sell their goods and go to different lands.
Now it almost is a dangerous hazard for absent-minded adventurers who don't pay attention to where they are going. And prove a major inconvenience to those merchants who're pressured for time.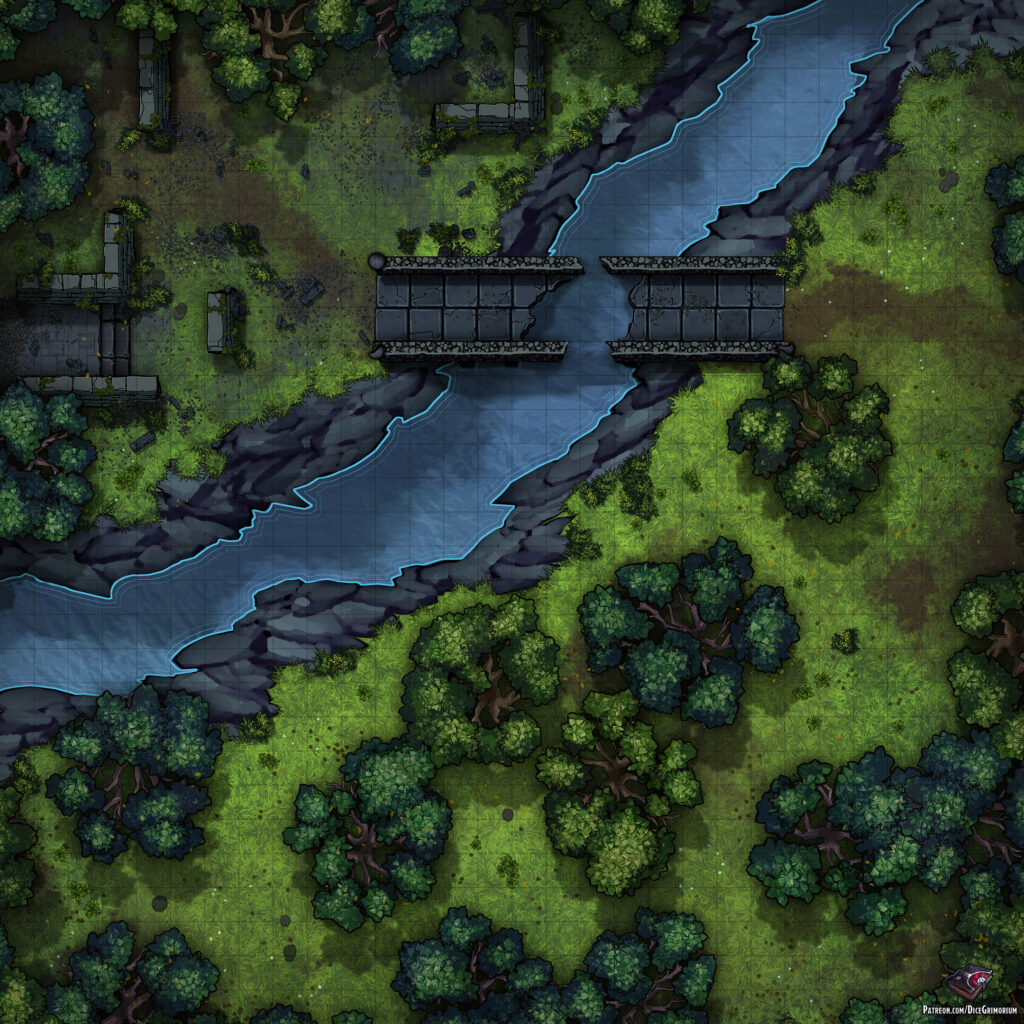 In addition to this free version if you pledge to my Patreon you can get more awesome content such as:
Patreon Tier 1 Content
Access to all previously released maps
High resolution maps
Roll20 sized maps
Grid versions
Gridless versions
Several prop variants
Night variants
Patreon Tier 2 Content
Everything in Tier 1
Sunset variants
Alternate color palettes
Line variant
Map tokens
PSD
Good Gaming!