The party of adventurers has now reached a city filled with canals. A beautiful sight to behold, indeed.
But not so practical once the chase starts and our heroes are forced to jump around boats and swim once they fall.
DOWNLOAD HERE
PATREON TIER 1 CONTENT
PATREON TIER 2 CONTENT
FREE VERSION
They can run, and they can try to hide, but will they be successful at it? Or will this city finally get the best of them?
It's time they prove themselves! But if not, hey, they can always try to steal a boat and row towards the sunset.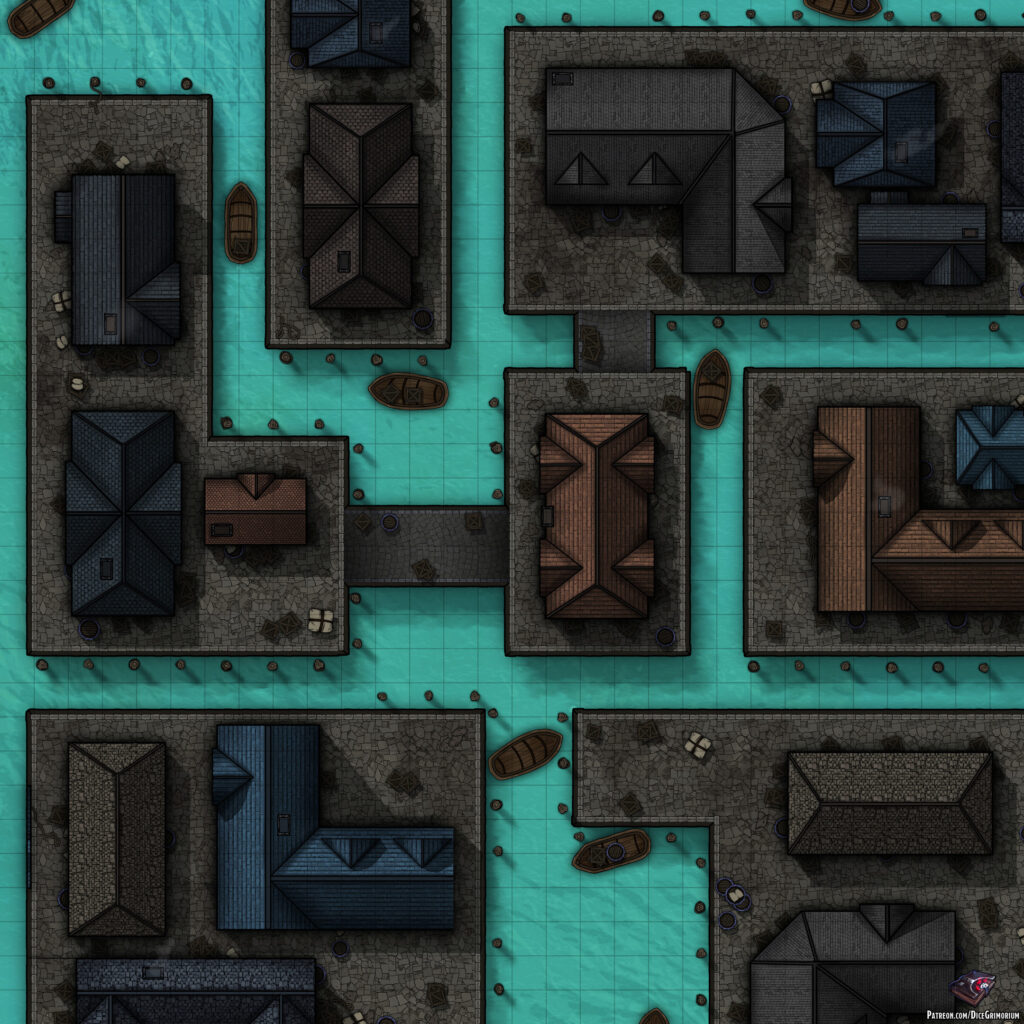 In addition to this free version if you pledge to my Patreon you can get more awesome content such as:
Patreon Tier 1 Content
Access to all previously released maps
High resolution maps
Roll20 sized maps
Grid versions
Gridless versions
Several prop variants
Night variants
Patreon Tier 2 Content
Everything in Tier 1
Sunset variants
Alternate color palettes
Line variant
Map tokens
PSD
Good Gaming!