Send your players to an underground adventure in this small flooded cave, where the spirits of the drowned dead still roam.
DOWNLOAD HERE
PATREON CONTENT
FREE VERSION
The cave doesn't have another exit besides the main entrance so this one is good for those adventures where the players have to retrieve some trinket from the now-deceased relative of the quest-giver.
There's three paths they can take, but only one of them is the right one. What creepy monsters could be waiting to feast on the adventurers if they choose wrong?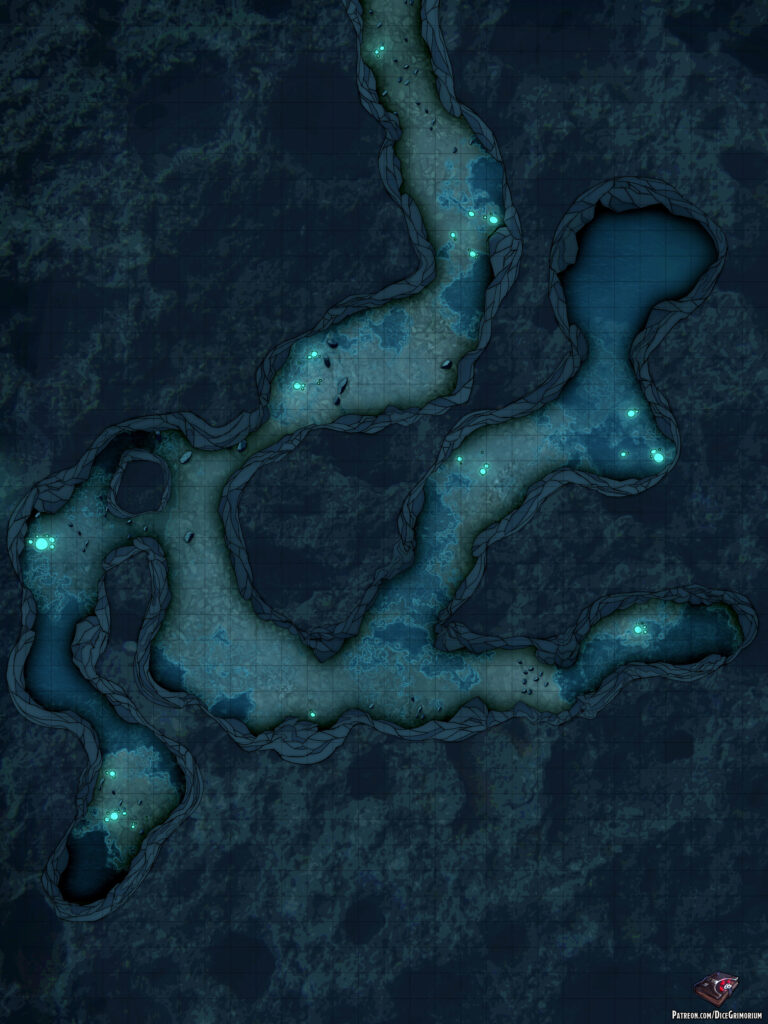 In addition to this free version if you pledge to my Patreon you can get more awesome content such as:
Access to all previously released maps
High resolution maps
Roll20 sized maps
Grid versions
Gridless versions
Several prop variants
Alternate color palettes
Good gaming!