It's time to venture forth into another dark swamp this week with a new battle map.
DOWNLOAD HERE
PATREON TIER 1 CONTENT
PATREON TIER 2 CONTENT
FREE VERSION
Use this wilderness to send your players to a desolate land that's full of nasty things lurking in the shadows.
The dense foliage in some parts of the map make a perfect spot to hide scary monsters that are just looking for an opportunity to jump the party and tear them apart.
You can also treat the muddy waters as difficult terrain to provide another challenge for your players to overcome.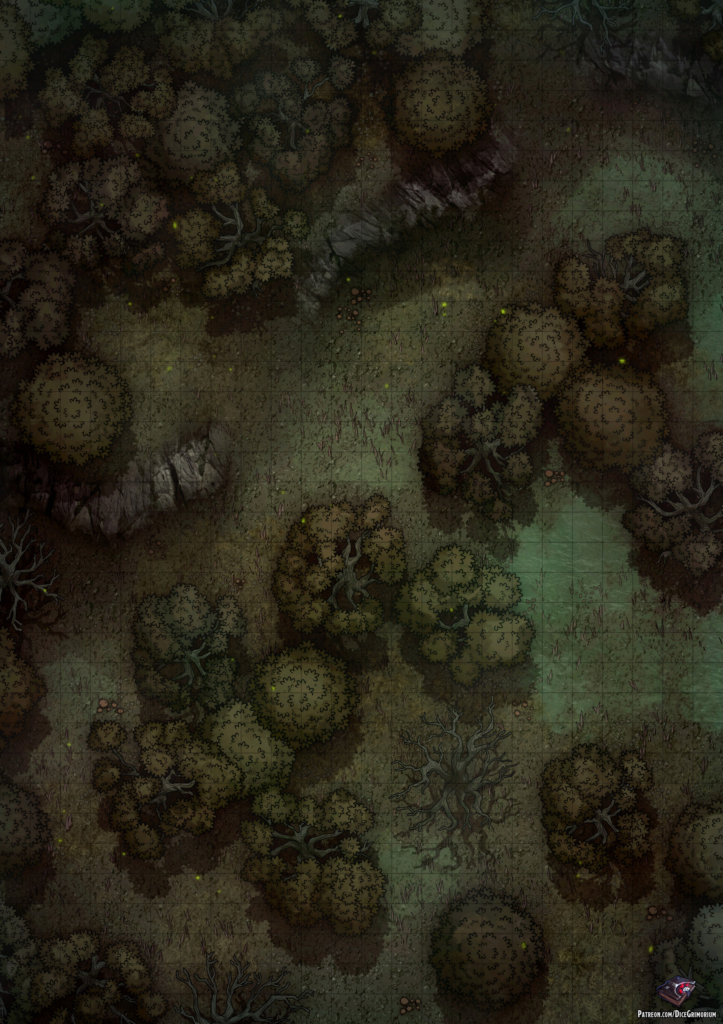 In addition to this free version if you pledge to my Patreon you can get more awesome content such as:
Patreon Tier 1 Content
Access to all previously released maps
High resolution maps
Roll20 sized maps
Grid versions
Gridless versions
Several prop variants
Night variant
Patreon Tier 2 Content
Everything in Tier 1
Sunset variant
Alternate color palettes
Line variant
Map tokens
PSD