After many long battles, the party of adventurers decide to go to the nearest temple in the city to heal their wounds. They take a teleporter in the surface that takes them to the temple located in an unknown location.
DOWNLOAD HERE
PATREON TIER 1 CONTENT
PATREON TIER 2 CONTENT
FREE VERSION
Inside they find the priests and priestesses going about their sacred duties and all the visitors who surround themselves with the healing waters of the sacred sanctuary.
The party decides to join in and after a while most of their wounds are completely healed thanks to the divine magic.
But disaster doesn't take long to strike and soon the entire temple is invaded by hellish creatures from planes beyond seeking the ancient secrets of the holy site. Now it's up to the heroes to take a stance and the defend the temple at all costs.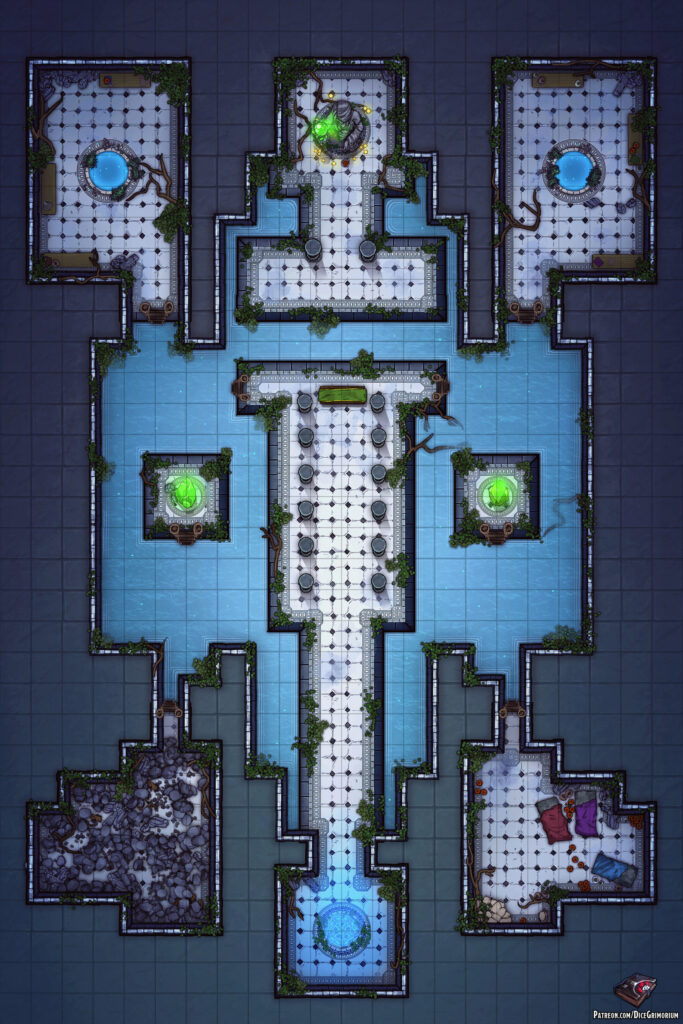 In addition to this free version if you pledge to my Patreon you can get more awesome content such as:
Patreon Tier 1 Content
Access to all previously released maps
High resolution maps
Roll20 sized maps
Grid versions
Gridless versions
Several prop variants
Night variants
Patreon Tier 2 Content
Everything in Tier 1
Sunset variants
Alternate color palettes
Line variant
Map tokens
PSD
Good gaming!