An ancient, evil construction towers before the party of heroes. They've come from far away lands to vanquish the terror that is sleeping inside the dark temple.
DOWNLOAD HERE
PATREON TIER 1 CONTENT
PATREON TIER 2 CONTENT
FREE VERSION
The temple to this old being is built from some kind of black stone. If one were to gaze it for long, it would almost give out the impression that it's alive. It's off-putting to say the least.
The portal to the inside now awaits the adventurers, will they be able to step inside the void and destroy the horrors inside once and for all?
Special thanks to Ryan Muns, who composed an epic song for all Patrons to go along with this battle map! Please check out his music and hey, maybe commission a track some for your very own games!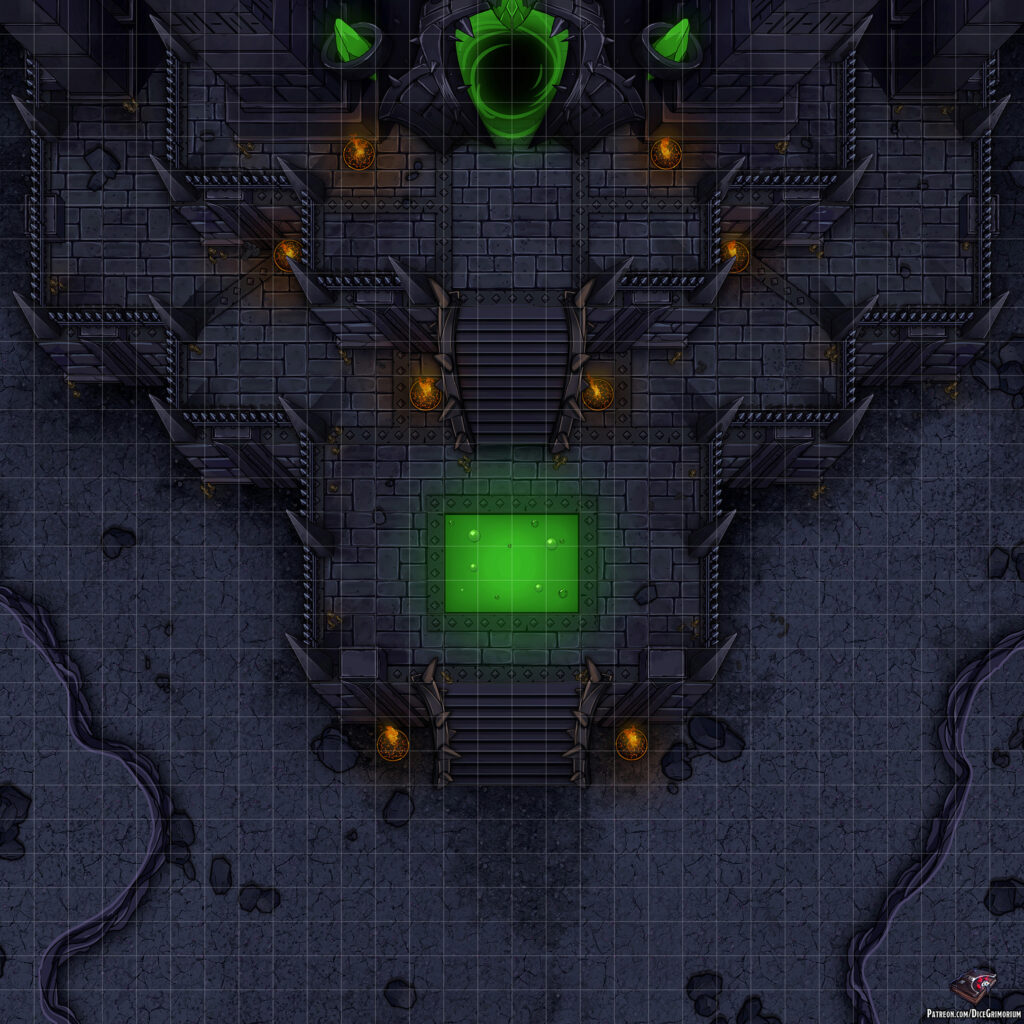 In addition to this free version if you pledge to my Patreon you can get more awesome content such as:
Patreon Tier 1 Content
Access to all previously released maps
High resolution maps
Roll20 sized maps
Grid versions
Gridless versions
Several prop variants
Night variants
Patreon Tier 2 Content
Everything in Tier 1
Sunset variants
Alternate color palettes
Line variant
Map tokens
PSD
Good Gaming!