I've been drawing a free map for all my patrons every month for a while now, and this is the one I did last May. With it your players can go to an icy adventure, underground!
DOWNLOAD HERE
PATREON CONTENT
FREE VERSION
As if battling with the elements on the wilderness wasn't enough, now the party of heroes will have to enter a frozen cave where the ice and the snow are another obstacle they have to overcome.
Having battles in the slippery ice is never easy, but the creatures dwelling in the cave are more than accustomed to the cold ice. If the adventurers are smart with their positioning they might just come on top of the encounters. But if not, they'll surely end up falling prey to the beasts that lurk inside.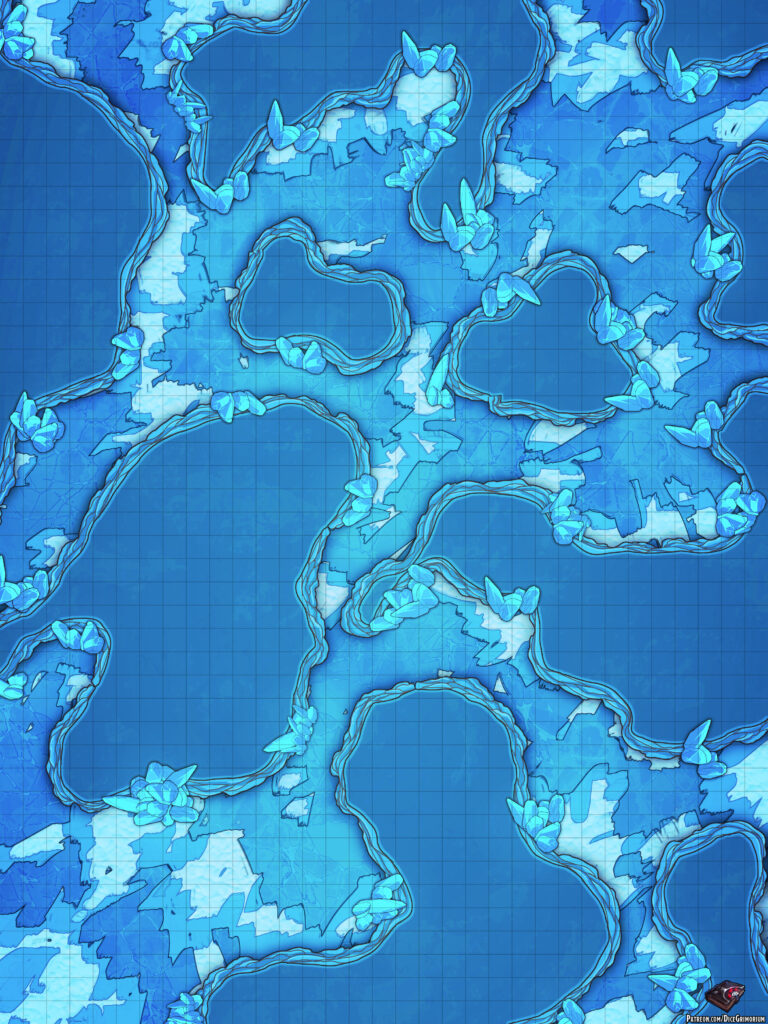 In addition to this free version if you pledge to my Patreon you can get more awesome content such as:
Access to all previously released maps
High resolution maps
Roll20 sized maps
Grid versions
Gridless versions
Several prop variants
Alternate color palettes
Good gaming!