For this week's map I wanted to make a really large cave, something more like underground ruins of an ancient civilization, for a boss encounter of sorts. I thought it would be cool to have a very big monster come out of the water or from the big hole in the ground. I added lots of big rocks for more cover possibilities both for the party and any minions you might be controlling in your encounter.
DOWNLOAD HERE
PATREON TIER 1 CONTENT
PATREON TIER 2 CONTENT
FREE VERSION
The map also features a wooden bridge where you can place enemy archers or where the rangers and wizards in your group might position themselves to aid the fighters wrestling with the boss monster from above. But if they do so they better be careful because the bridge could collapse or be burnt any minute!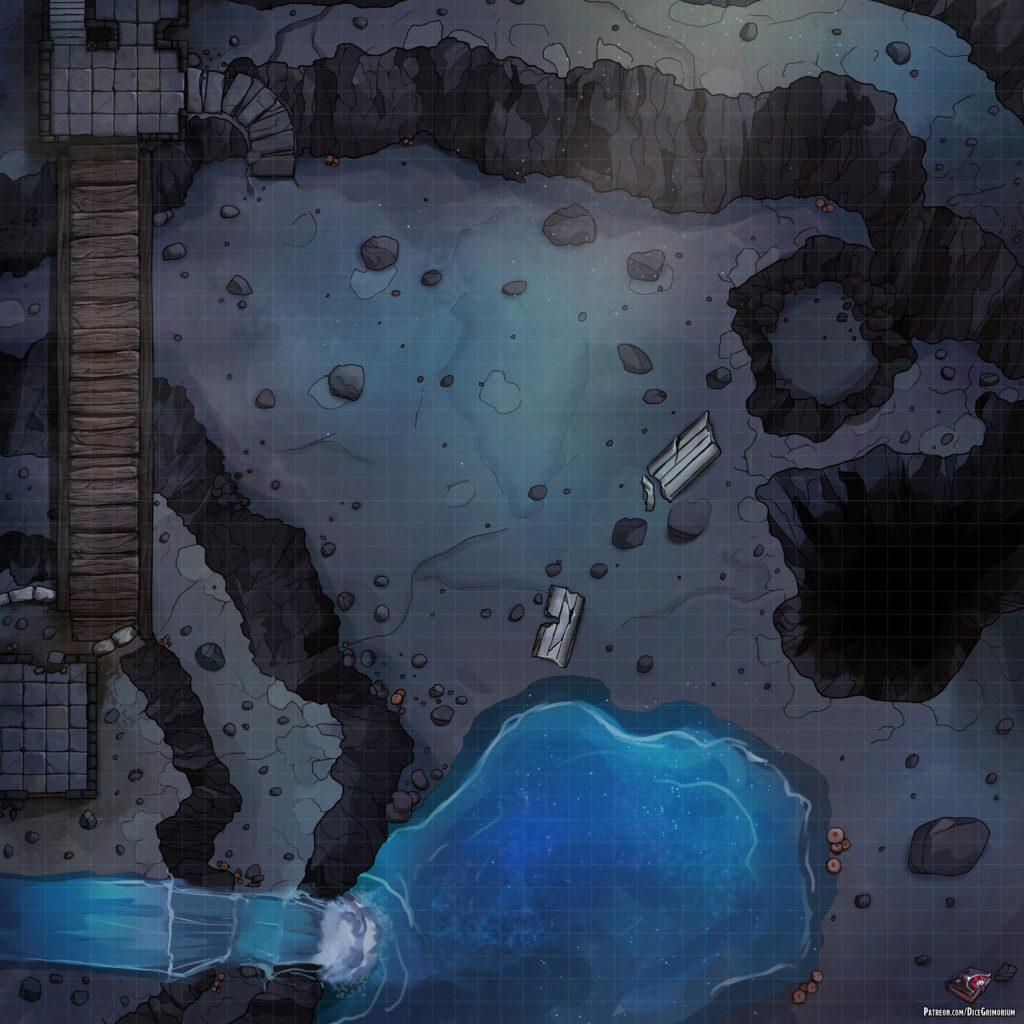 In addition to this free version if you pledge to my Patreon you can get more awesome content such as:
Patreon Tier 1 Content
Access to all previously released maps
High resolution maps
Roll20 sized maps
Grid versions
Gridless versions
Several prop variants
Patreon Tier 2 Content
Everything in Tier 1
Alternate color palette
Line variant
Map tokens
PSD
Have fun!