The thief in the party has successfully led the rest of the adventurers towards the bank's vault. The heist is going smoothly so far. But now comes the hard part.
DOWNLOAD HERE
PATREON TIER 1 CONTENT
PATREON TIER 2 CONTENT
FREE VERSION
The vault has multiple steel doors with mechanisms that only a professional rogue can unlock. And traps (some more obvious than others) that are ready to make the would-be thieves suffer. The party will have to analyze every action very carefully or risk serious injury and detection.
But the reward? Tons of gold, more than enough that is needed to embark on their final quest.
Can they complete the heist without sounding any alarm?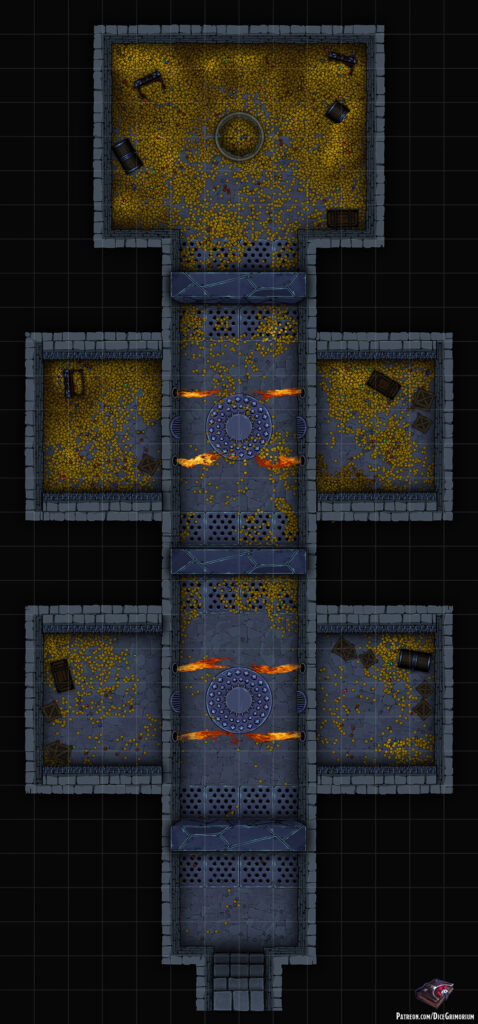 In addition to this free version if you pledge to my Patreon you can get more awesome content such as:
Patreon Tier 1 Content
Access to all previously released maps
High resolution maps
Roll20 sized maps
Grid versions
Gridless versions
Several prop variants
Night variants
Patreon Tier 2 Content
Everything in Tier 1
Sunset variants
Alternate color palettes
Line variant
Map tokens
PSD
Good Gaming!