For this one I wanted to make the entrance to a dungeon that is located in a forest area alongside a road. I thought that a possible hook could be that the players hear rumors about strange sightings near a ruined Dwarven fortress and they have to set off and investigate.
DOWNLOAD HERE
PATREON TIER 1 CONTENT
PATREON TIER 2 CONTENT
FREE VERSION
Mechanically speaking I added a couple of elevated places so enemy archers could take potshots against the players in an ambush. I also included some cover options in the form of large trees and rocks as well as a big stone block near the entrance–perfect for placing an enemy behind there too!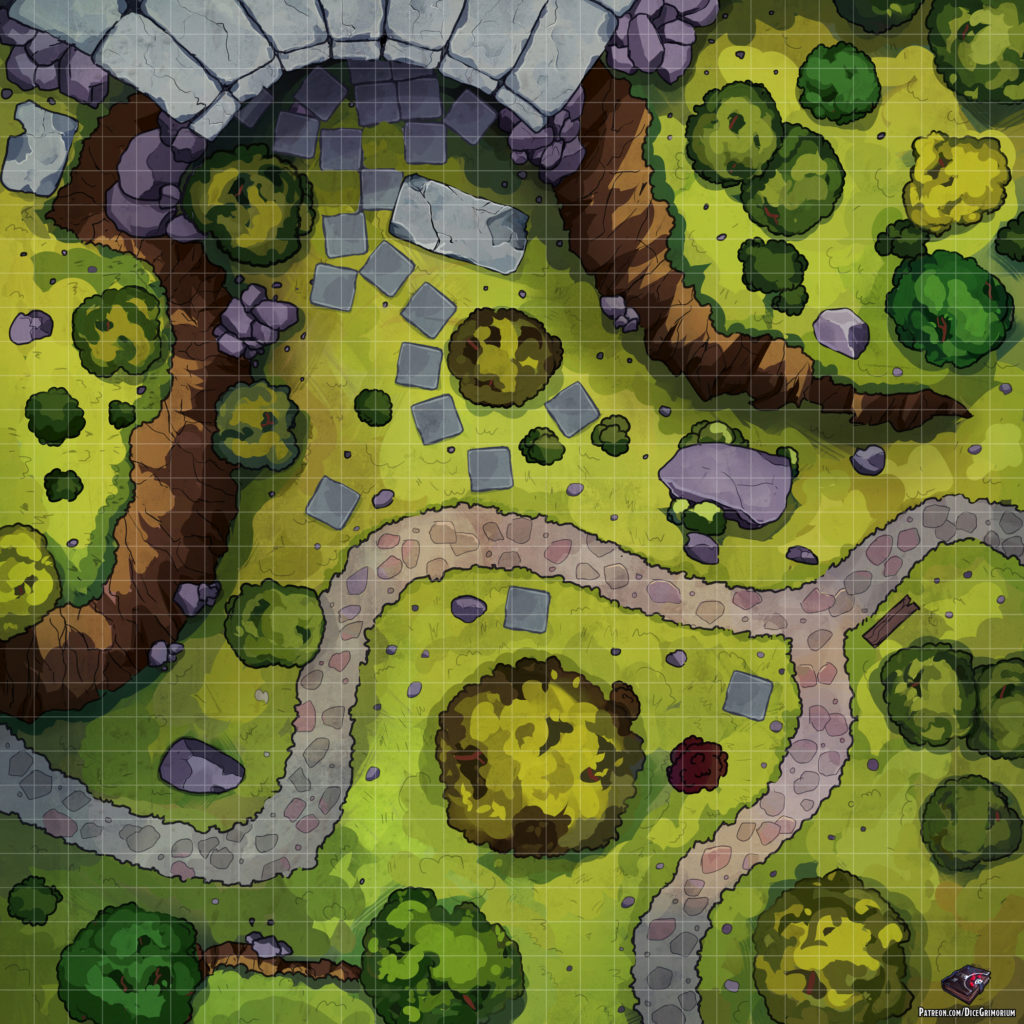 In addition to this free version if you pledge to my Patreon you can get more awesome content such as:
Patreon Tier 1 Content
Access to all previously released maps
High resolution maps
Roll20 sized maps
Grid versions
Gridless versions
Night variant
Patreon Tier 2 Content
Everything in Tier 1
Sunset variant
Line variant
Map tokens
PSD
Good gaming!