Along the path in the snowy landscape there's an old watchtower that saw plenty of use in wars of yore. Now abandoned by the royal army, the tower is mostly inhabited by bandits and other wrong-doers who happen to be strong enough take a hold of it.
DOWNLOAD HERE
PATREON TIER 1 CONTENT
PATREON TIER 2 CONTENT
FREE VERSION
These crafty individuals have even managed to repair one of the war-era ballistae and use it to rob travelers blind.
But the party of adventurers who happen to find themselves in this place are no strangers to danger. And even though the advantage provided by the fortification is plenty, the heroes always seem to find a way to succeed.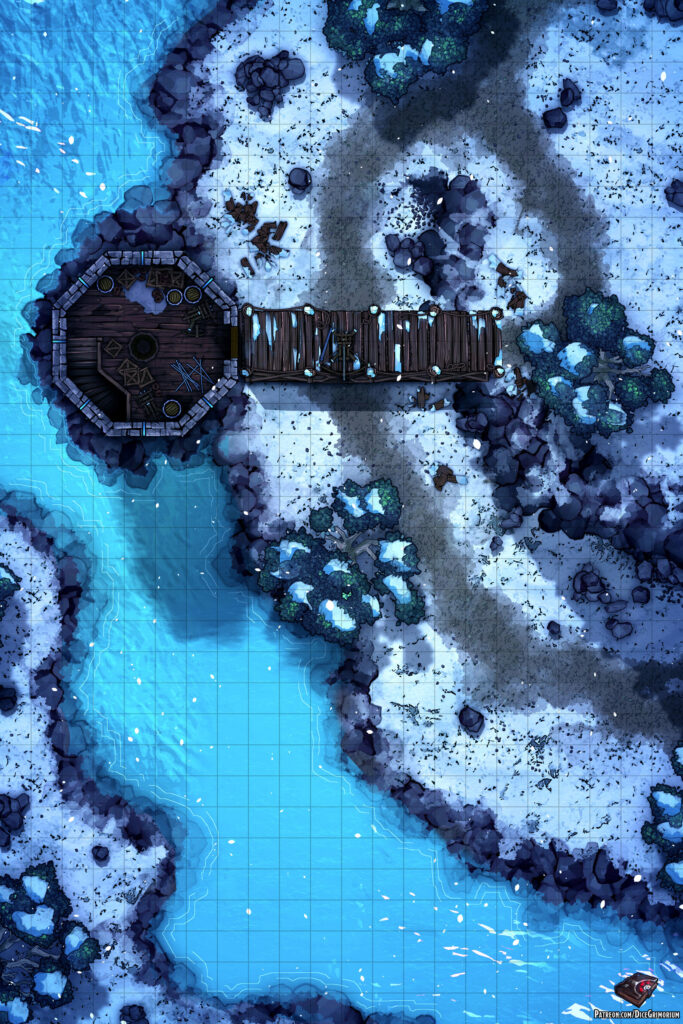 In addition to this free version if you pledge to my Patreon you can get more awesome content such as:
Patreon Tier 1 Content
Access to all previously released maps
High resolution maps
Roll20 sized maps
Grid versions
Gridless versions
Several prop variants
Night variants
Patreon Tier 2 Content
Everything in Tier 1
Sunset variants
Alternate color palettes
Line variant
Map tokens
PSD