While traveling in the unforgiving frozen wasteland the group of adventurers comes across an ancient temple. A temple that has been here for millennia.
DOWNLOAD HERE
PATREON TIER 1 CONTENT
PATREON TIER 2 CONTENT
FREE VERSION
Cold and hungry, the party takes refuge inside, lighting the old braziers that were once used in the holy ceremonies the sanctuary hosted.
Now only a peculiar statue remains, one that is seemingly made of solid gold. But is it a holy treasure that group has found? Or could it be a cursed artifact that is ready to put an end to our heroes' quest?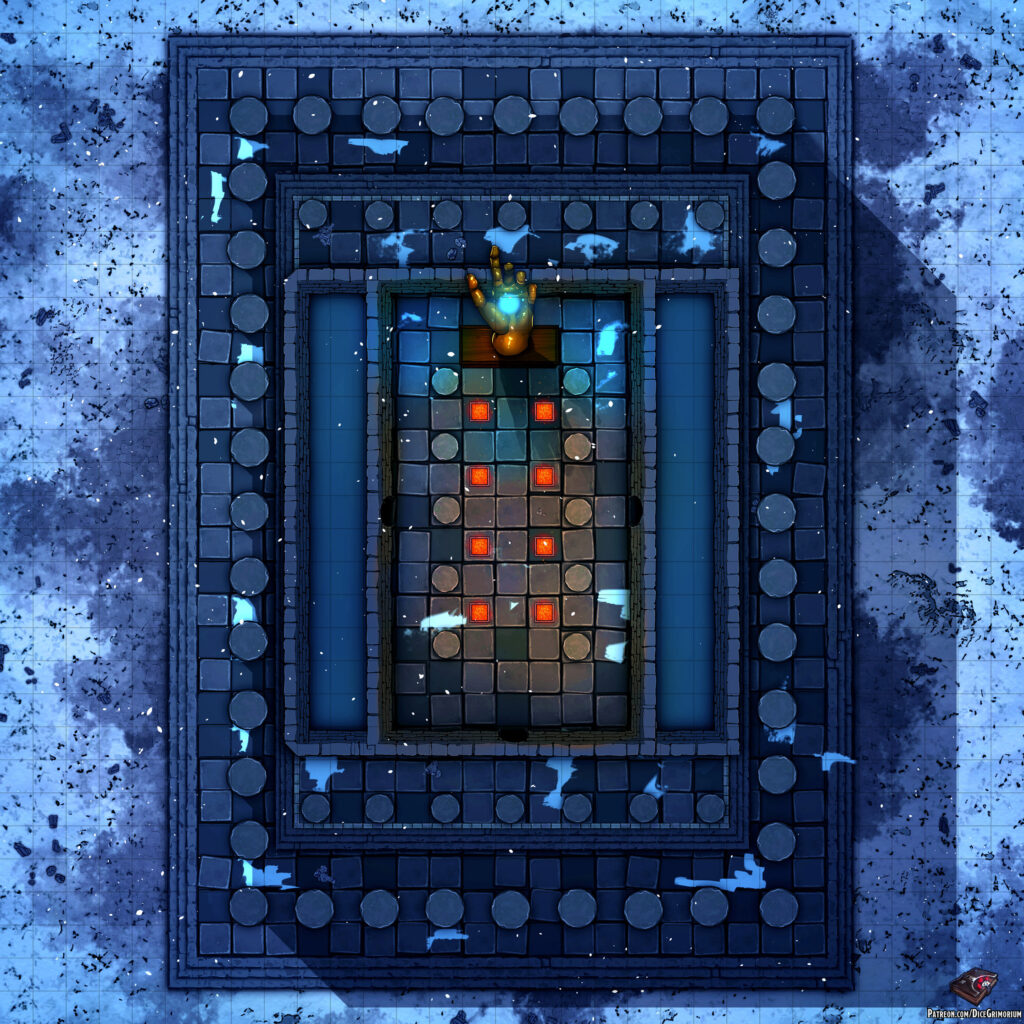 In addition to this free version if you pledge to my Patreon you can get more awesome content such as:
Patreon Tier 1 Content
Access to all previously released maps
High resolution maps
Roll20 sized maps
Grid versions
Gridless versions
Several prop variants
Night variants
Patreon Tier 2 Content
Everything in Tier 1
Sunset variants
Alternate color palettes
Line variant
Map tokens
PSD
Good Gaming!