Halloween may be over, but I want to present to you my latest battle map, another one with a spooky theme.
DOWNLOAD HERE
PATREON TIER 1 CONTENT
PATREON TIER 2 CONTENT
FREE VERSION
This map though, is something that I'm sure you'll find useful regardless of the season: a graveyard for all your brain-eating, undead killing, tomb robbing and beloved-npc-just-died-so-let's-raise-them-as-a-zombie-at-their-funeral-while-the-bard-cries needs.
There's three main grave areas. The easternmost is mostly protected by the wall, making it a bit more difficult to get in or out. The walls of the one in the south and the one located in the northwest are in varying degrees of destruction so they are more easy to access from the road.
In any case, all the graves make for perfect cover and I'm sure more than one will be torn apart by a magic missile or eldritch blast.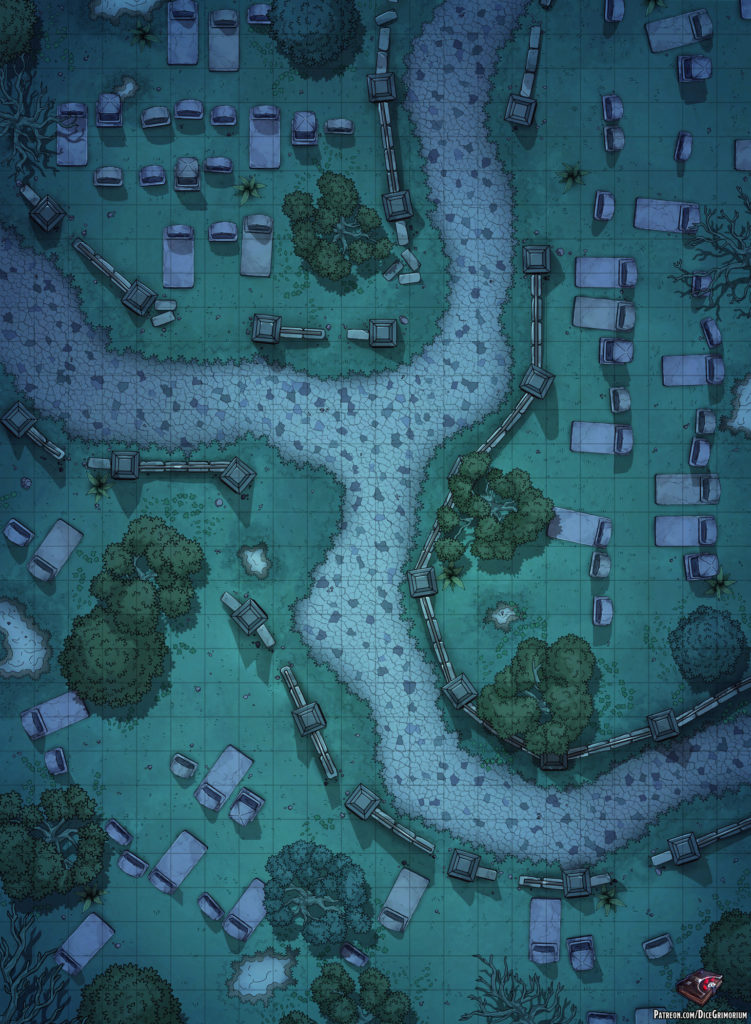 In addition to this free version if you pledge to my Patreon you can get more awesome content such as:
Patreon Tier 1 Content
Access to all previously released maps
High resolution maps
Roll20 sized maps
Grid versions
Gridless versions
Several prop variants
Patreon Tier 2 Content
Everything in Tier 1
Alternate color palettes
Line variant
Map tokens
PSD
Good gaming!